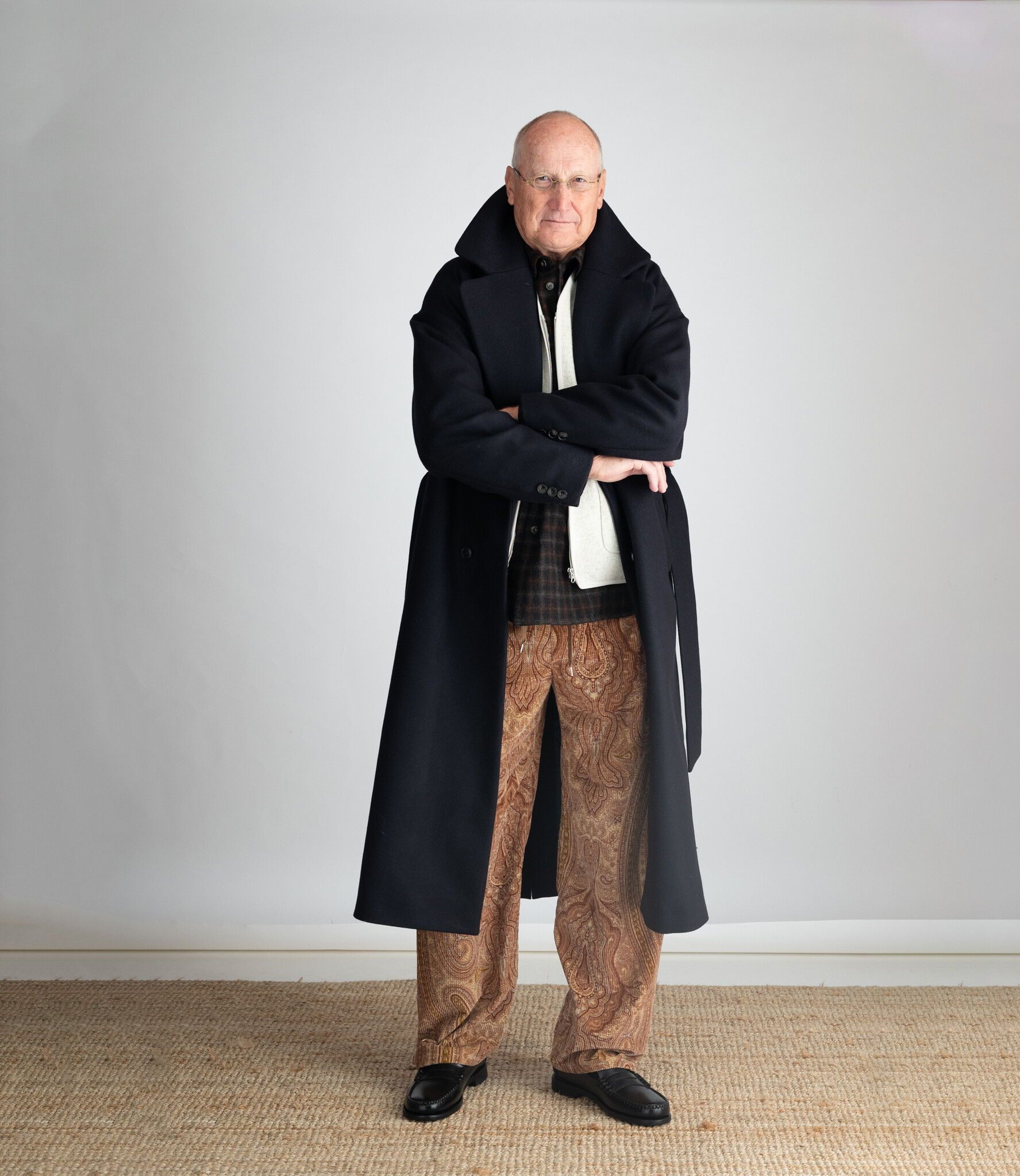 A Kind of Guise
A Kind of Guise: More Than a Brand, a Bond of Inspiration
In the world of fashion, where trends often come and go, there are those rare brands that transcend time and resonate on a deeper level. A Kind of Guise is one such brand, a name that has graced our store since its inception. But A Kind of Guise is more than just clothing; it's a source of inspiration, a connection with the creators, and a testament to the enduring power of passion in the world of fashion.
From Day One: A Lifelong Love Affair
From the very day our store opened its doors, A Kind of Guise became a part of our identity. We recognized something special in this Munich-based brand that set it apart from the rest. Founded by Yasar Ceviker and Susi Streich in 2009, the brand's commitment to quality, craftsmanship, and ethical production immediately resonated with our values.
What started as a simple business relationship soon transformed into a genuine love affair with the brand. A Kind of Guise's dedication to sustainable practices and the use of premium materials like Italian wool and Japanese denim captured our hearts and the hearts of our discerning customers.
The People Behind the Brand
Beyond the exceptional clothing, it's the people behind A Kind of Guise who make this brand truly remarkable. Yasar and Susi are not just designers; they are visionaries who infuse their personal experiences, travels, and cultural inspirations into each collection. Their passion for exploration is evident in every piece they create.
One of the highlights of our journey with A Kind of Guise is the opportunity to meet Yasar and Susi in person every season in Paris. These encounters are more than just business meetings; they are moments of inspiration. Hearing their stories, learning about their creative process, and witnessing their dedication to sustainability reinforces our admiration for the brand.
Paris Meetings: A Source of Inspiration
The annual rendezvous in Paris is an event we eagerly anticipate. It's a time when we come face to face with the minds behind A Kind of Guise and immerse ourselves in their world of creativity. Each season, we are treated to an intimate showcase of the upcoming collection, and we get a sneak peek into the inspiration behind the designs.
These meetings provide us with invaluable insights into the brand's evolution and growth. We witness firsthand how A Kind of Guise continues to push boundaries while staying true to its core values. It's a reminder that passion, creativity, and dedication to sustainability can coexist harmoniously in the fashion industry.
A Kind of Guise: An Inspiration to Us All
A Kind of Guise isn't just a brand we sell in our store; it's an embodiment of the values we hold dear. It's a testament to the enduring power of passion, creativity, and ethical production in the world of fashion. Yasar and Susi's commitment to sustainability serves as a beacon of hope in an industry often criticized for its environmental impact.
As we continue our journey with A Kind of Guise, we're reminded that fashion is more than just clothes; it's a reflection of our values and a statement of who we are. A Kind of Guise inspires us to think beyond trends and embrace fashion as a means of self-expression and a force for positive change.
In a world where fashion can be fleeting, A Kind of Guise stands as a beacon of enduring style, ethical production, and the power of passion. It's a brand that has not only captured our hearts but has also inspired us to be better, both as fashion curators and as individuals. With A Kind of Guise, it's not just about selling clothing; it's about sharing a vision, a passion, and a commitment to making the world of fashion a better place.