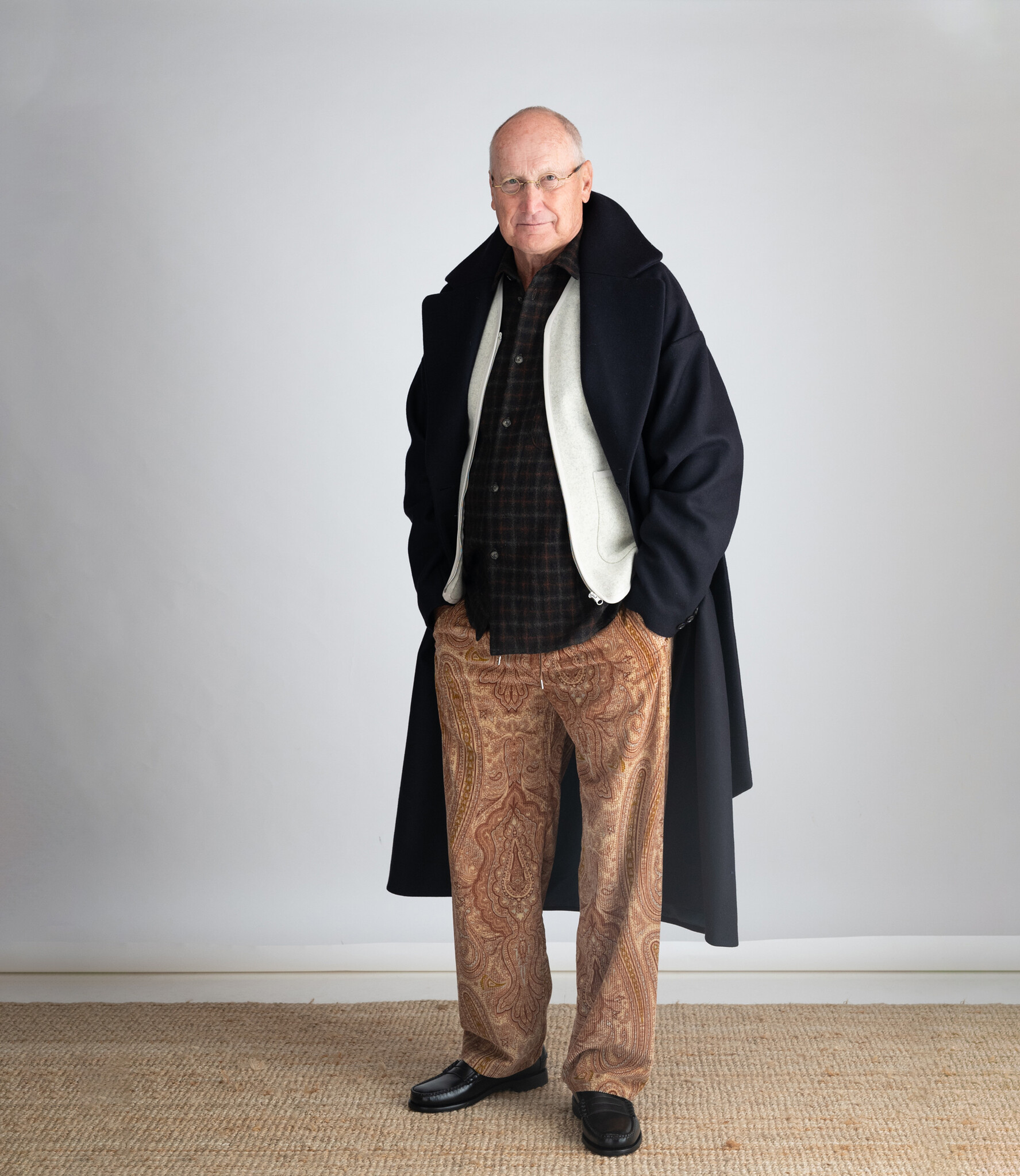 AKOG
Embark on a sartorial journey with AKOG, a beacon of style, quality, and sustainability. Renowned for their exquisite fabrics and commitment to natural fibers, AKOG brings a touch of German excellence to every piece they create. Handmade in Germany, their meticulous craftsmanship ensures high-end finishing and unrivaled quality.
At Neighbourhood, we take immense pride in curating a collection that reflects our commitment to timeless design and superior quality. AKOG perfectly aligns with our values, offering not just garments but an experience—a journey into the world of meticulous tailoring and sophisticated styling.
Explore the Beauty of AKOG Fabrics
AKOG's dedication to beautiful fabrics sets them apart in the realm of fashion. Each garment tells a story of carefully chosen materials, reflecting a harmonious blend of aesthetics and functionality. From luxurious textures to intricate weaves, AKOG fabrics are a testament to the brand's commitment to elevating the wearer's experience.
Natural Fibers for a Sustainable Future
In an era where sustainability is paramount, AKOG leads the way with a focus on natural fibers. Embracing materials that are not only environmentally conscious but also elevate comfort and wearability, AKOG redefines modern fashion by blending style with a commitment to a greener tomorrow.
High-End Finishing for Lasting Impressions
Quality is in the details, and AKOG understands this implicitly. Each piece undergoes a high-end finishing process, ensuring that every stitch, seam, and detail meets the brand's exacting standards. The result is a collection that stands the test of time, both in terms of durability and aesthetic appeal.
German Precision: Handmade Excellence
AKOG proudly bears the mark of "Handmade in Germany," a symbol of the brand's unwavering commitment to craftsmanship. Each garment is meticulously crafted, showcasing the precision and artistry that define German manufacturing. At Neighbourhood, we celebrate this dedication to excellence, offering you a curated selection of AKOG's finest creations.
Elevate Your Wardrobe with Neighbourhood
Neighbourhood is more than a store; it's a destination for those who appreciate the intersection of style, quality, and sustainability. We are honored to feature AKOG in our collection, a brand that shares our ethos and values. As you explore our offerings, discover the unique allure of AKOG garments—a harmonious fusion of beauty, sustainability, and German precision.
Step into the world of AKOG at Neighbourhood and experience the epitome of high-quality fashion, where each piece is a testament to the brand's commitment to craftsmanship and style. Elevate your wardrobe with AKOG, exclusively at Neighbourhood.