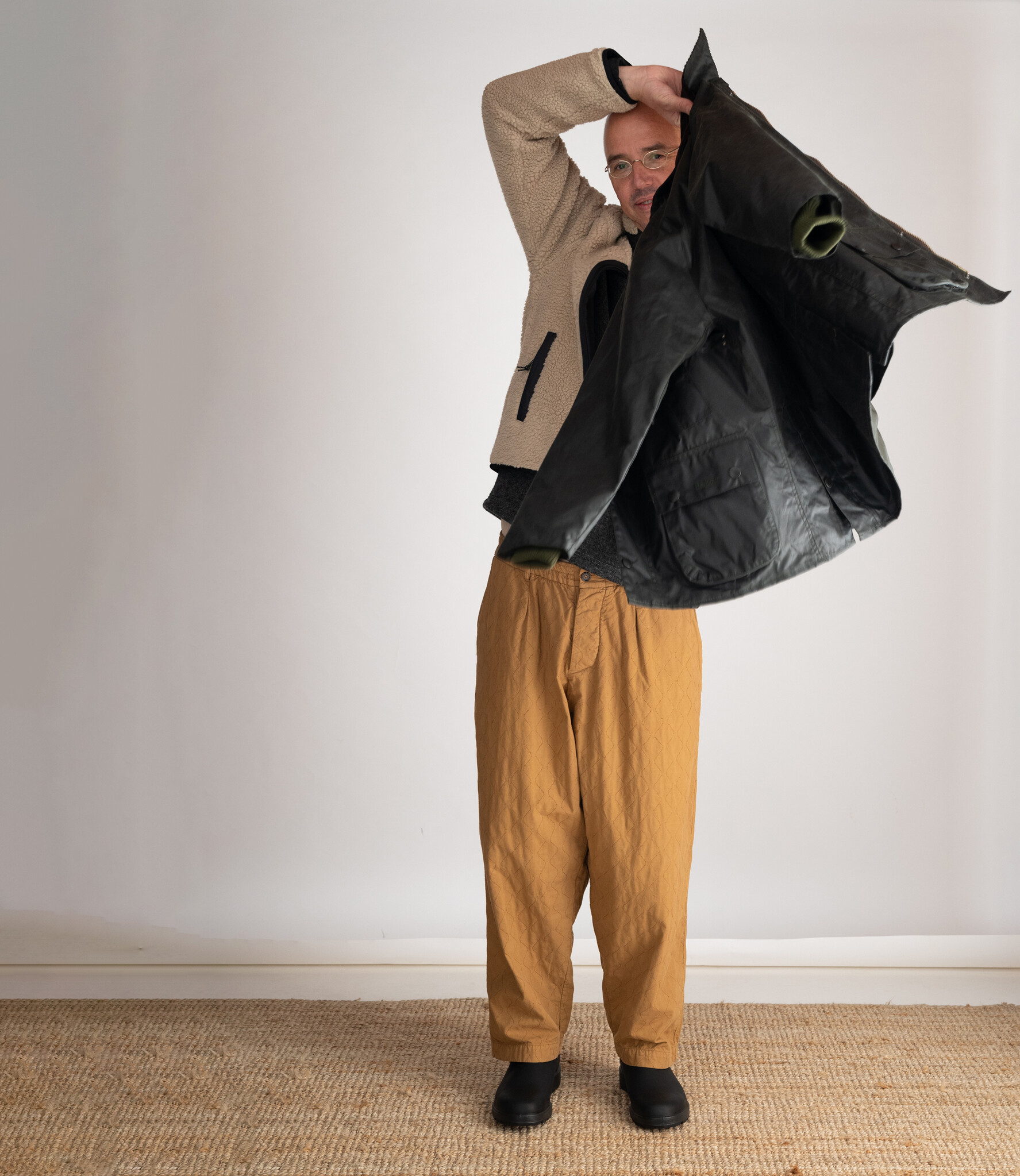 Barbour waxed coat
Barbour Waxed Coats: Embracing Heritage, Craftsmanship, and British Tradition
Introduction
Welcome to Neighbourhood, your trusted menswear store in Arnhem. Today, we're excited to take you on a journey into the rich heritage and enduring craftsmanship of Barbour waxed coats. As a retailer of Barbour's iconic pieces, we're proud to offer our customers a slice of British history wrapped in warmth, style, and authenticity.
Barbour: A Heritage Woven in Wax
For over a century, Barbour has been synonymous with quality and heritage. The story began in 1894 when John Barbour founded the company in South Shields, England. It was his vision to create clothing that would withstand the harshest of conditions and provide reliable protection, particularly for seafarers and workers.
The Wax Jacket Revolution
The history of Barbour waxed coats is a testament to innovation and adaptation. In the 1900s, Barbour introduced their first waxed jacket, marking a pivotal moment in the brand's evolution. These jackets were designed to repel rain and wind, offering durability and comfort that quickly caught the attention of those who worked in demanding outdoor environments.
Barbour and the British Countryside
One of the defining characteristics of Barbour waxed coats is their deep-rooted connection to the British countryside. Inspired by the rugged landscapes and ever-changing weather of the United Kingdom, Barbour's designs have consistently offered not only protection but also a unique style that reflects the essence of rural life.
Crafted in England: A Proud Tradition
What sets Barbour apart is its unwavering commitment to crafting its waxed coats in England. With a factory in South Shields, Barbour keeps the tradition of British craftsmanship alive. Each jacket is the result of time-honored techniques, attention to detail, and a genuine passion for quality. In a world where mass production often prevails, Barbour's dedication to local production is a beacon of heritage.
Heritage Styles: The Bedale and Beaufort
Two of the most iconic Barbour waxed coats are the Bedale and the Beaufort. The Bedale, introduced in the 1980s, is a shorter jacket with a relaxed fit, making it a versatile choice for various occasions. The Beaufort, on the other hand, is longer and slightly more formal, offering a touch of sophistication while still maintaining the rugged charm that defines Barbour.
A Wardrobe Essential
The Barbour waxed coat is more than just outerwear; it's a timeless fashion statement that transcends trends. It's the kind of piece that becomes an integral part of your wardrobe, accompanying you through countless seasons and memories. Whether you're navigating the urban jungle or exploring the countryside, the Barbour waxed coat is a trusted companion.
The Waxing Process
The creation of a Barbour waxed coat involves a meticulous waxing process. The outer fabric is treated with a special wax, which not only gives the coat its signature weather-resistant properties but also imbues it with that classic Barbour scent, a sensory reminder of its quality and authenticity.
Barbour: The Choice of Royalty
Barbour's reputation for quality and style extends far and wide. In fact, the brand has been a Royal Warrant holder since 1974, supplying its waxed coats to the British Royal Family. This honor is a testament to the enduring appeal and quality of Barbour's products.
Conclusion
As the exclusive retailer of Barbour waxed coats, we at Neighbourhood are proud to share this piece of British heritage with you. With over a century of history, Barbour continues to define what it means to embrace tradition, craftsmanship, and timeless style. When you wear a Barbour waxed coat, you're not just wearing a jacket; you're enveloping yourself in a piece of British history, a symbol of enduring quality, and an ode to the rugged beauty of the countryside. Experience the heritage of Barbour, crafted in England, and embrace the warmth and style that only a Barbour waxed coat can offer.