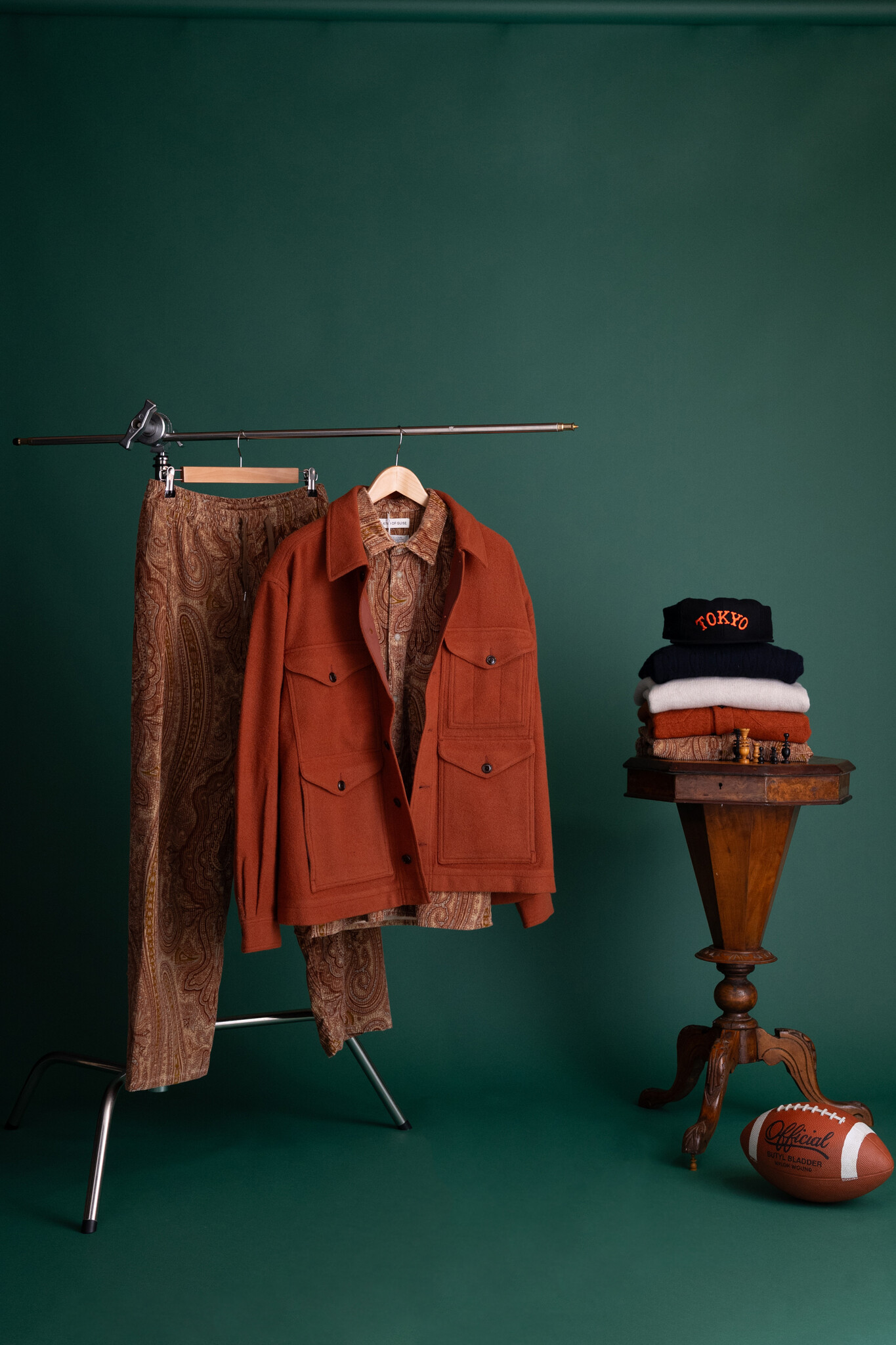 Basement Studios
Unveiling the Creative Hub Beneath: Basement Studios at Neighbourhood
In the heartbeat of Neighbourhood lies a hidden gem, our very own Basement Studios. Nestled below our store, this expansive underground space is not just a basement; it's a creative sanctuary where ideas come to life. Let's take you on a journey through the heart of our creative process.
Envision a space as vast as our store, transformed into a dynamic think tank and a fully equipped photo studio. Basement Studios is the birthplace of our creative endeavors, from envisioning new campaigns, clothing designs, and styling concepts to exploring the realms of art, collaborations, and events.
At the core of Basement Studios is our photo studio, where the magic happens for our webshop photography. Here, we meticulously capture the essence of Neighbourhood's style, ensuring that each piece is presented with the attention it deserves. But that's not all – we extend an open invitation to friends, acquaintances, customers, and neighbors to join us for personalized photoshoots featuring Neighbourhood's curated clothing. It's an experience we cherish, creating memories and capturing moments that transcend the ordinary.
These photoshoots are more than just a click of the camera; they're a celebration of individuality, personal style, and the vibrant spirit of our community. The energy and joy that fill the studio during these sessions radiate through the photographs, creating a unique narrative for each participant.
Basement Studios serves as our experimental playground, a space where we can tinker, try, and craft until we're satisfied. It's the birthplace of innovation, where we challenge ourselves to push boundaries and explore new horizons. Whether it's a quirky styling idea, an avant-garde collaboration, or an artistic project, Basement Studios provides the canvas for our creative expressions.
Now, here's a fascinating tidbit: the very foundations of this studio date back to the 1400s. The basement's ancient vaults add a touch of historical charm to the space, creating a truly unique and inspiring atmosphere. It's a blend of old-world architecture and contemporary creativity that defines the distinctive character of Basement Studios.
Through the lens of Instagram, we share glimpses of our creative journey, giving you a behind-the-scenes look at the magic unfolding in Basement Studios. We aim to inspire, surprise, and challenge perceptions, inviting you to be part of our creative universe.
So, the next time you visit Neighbourhood, remember that beneath the surface lies a world of creativity waiting to be discovered – our Basement Studios, where ideas flourish, and imagination knows no bounds.