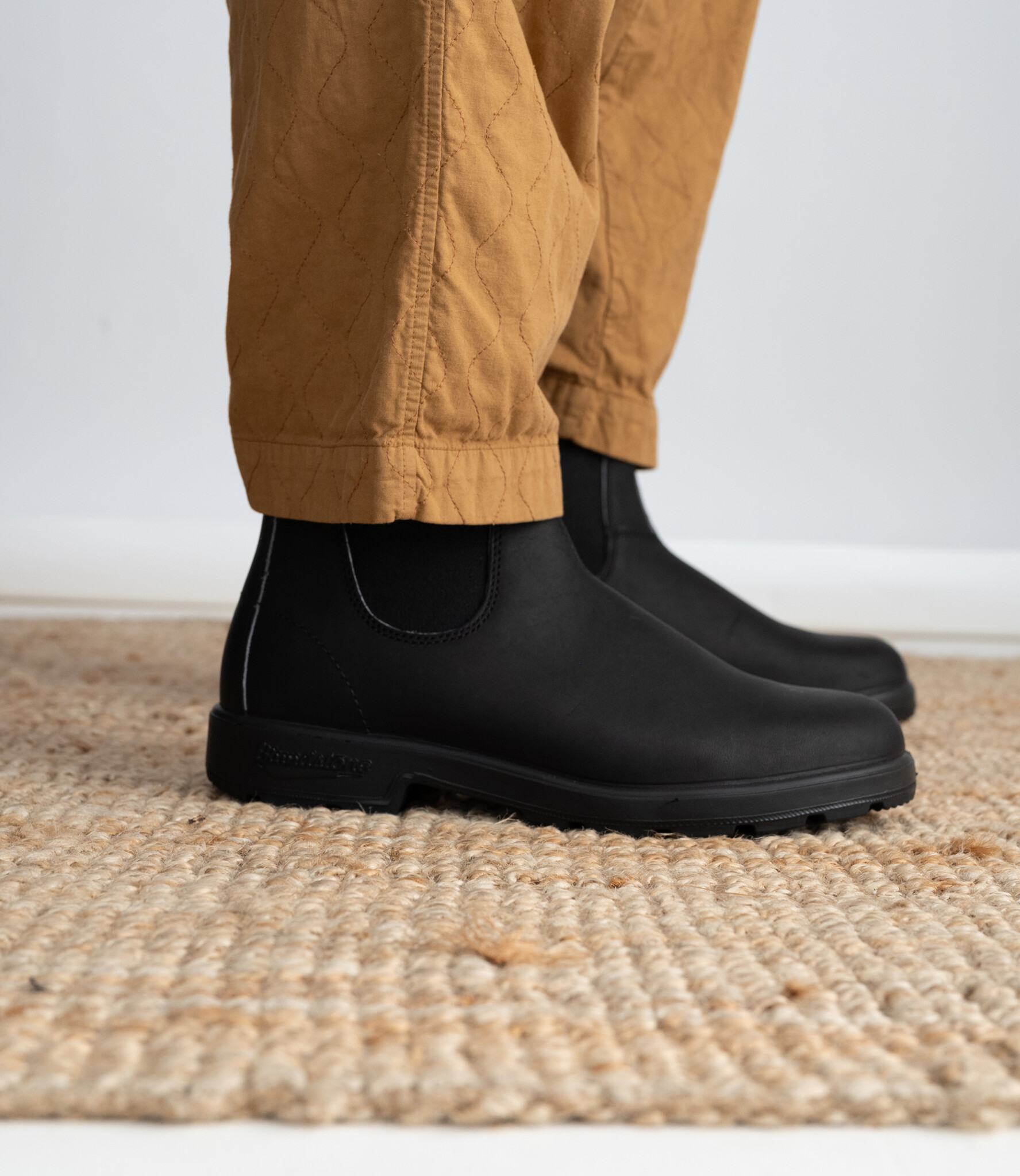 Blundstone chelsea boots
Blundstone Chelsea Boots: Unbeatable Style, Durability, and Comfort
In the ever-evolving world of footwear, some classics never go out of style. Blundstone Chelsea boots are a prime example of timeless, versatile, and highly durable footwear that has garnered a global fan base. In this blog, we'll delve into the history, craftsmanship, and why Blundstone Chelsea boots continue to be a must-have in your wardrobe.
A Glimpse into the Blundstone Legacy
Blundstone, an Australian brand, has been crafting exceptional footwear for over 150 years. Founded in 1870 in Tasmania, the brand has established itself as a symbol of quality and practicality, with a specific focus on Chelsea boots. These iconic boots are the embodiment of Blundstone's heritage and commitment to excellence.
Blundstone Chelsea boots have not only stood the test of time but have also adapted to changing fashion trends and demands, remaining a favorite among consumers worldwide. From the Australian outback to urban streets, these boots have found their place in diverse environments and wardrobes.
Craftsmanship That Sets Blundstone Apart
Blundstone's unwavering commitment to craftsmanship is evident in every pair of Chelsea boots they produce. The brand prides itself on using premium materials and time-tested manufacturing processes to ensure the highest quality. The result is a boot that not only looks great but also lasts for years.
The secret to Blundstone's durability lies in the choice of materials, with high-quality leather being a primary focus. The brand meticulously selects leather that can withstand the elements and provide maximum comfort. This attention to detail ensures that Blundstone Chelsea boots are both stylish and robust, capable of handling the harshest conditions.
Iconic Design Meets Versatility
Blundstone Chelsea boots are celebrated for their iconic design. The classic silhouette, characterized by the elastic side panels, pull tabs, and round toe, has remained largely unchanged, and for a good reason. It's a design that effortlessly blends style and practicality, making these boots suitable for various occasions.
These boots are incredibly versatile, fitting seamlessly into both casual and semi-formal settings. Whether you're pairing them with jeans for a casual day out or donning them with dress pants for a business-casual look, Blundstone Chelsea boots can easily adapt to your style.
Comfort for All-Day Wear
While style and durability are crucial, comfort is equally essential. Blundstone Chelsea boots are known for their comfort, thanks to features like cushioned insoles, shock-absorbing midsoles, and ergonomically designed footbeds. This makes them an excellent choice for those who need to be on their feet all day, whether for work or leisure.
The boots' comfort extends beyond their internal features. The pull tabs and elastic side panels make them easy to slip on and off, allowing for hassle-free wear. This convenience adds to the overall appeal of Blundstone Chelsea boots.
A Boot for All Seasons
One of the standout features of Blundstone Chelsea boots is their adaptability to various weather conditions. With the right choice of leather and sole, they can withstand rain, snow, or shine. Whether you're trudging through a muddy trail or navigating slippery city streets, your feet remain well-protected.
Blundstone offers a range of sole options, from slip-resistant to rugged for added grip and safety. This versatility makes Blundstone Chelsea boots a practical choice for year-round wear.
A Global Fan Base
Blundstone Chelsea boots have a global following, from the Australian outback to the bustling streets of New York City. They have garnered a dedicated fan base for their comfort, durability, and style. Whether you're a hiker, urban dweller, or a fashion enthusiast, these boots have something to offer.
Conclusion: A Timeless Addition to Your Wardrobe
Blundstone Chelsea boots are more than just footwear; they're a statement of quality and style that has transcended time. With a heritage dating back over a century, these boots have not only maintained their allure but have continued to evolve to meet the demands of the modern world.
If you're in search of boots that combine iconic design, durability, comfort, and versatility, Blundstone Chelsea boots are an unbeatable choice. Whether you're facing the elements or making a fashion statement, these boots are a timeless addition to your wardrobe that will serve you well for years to come.