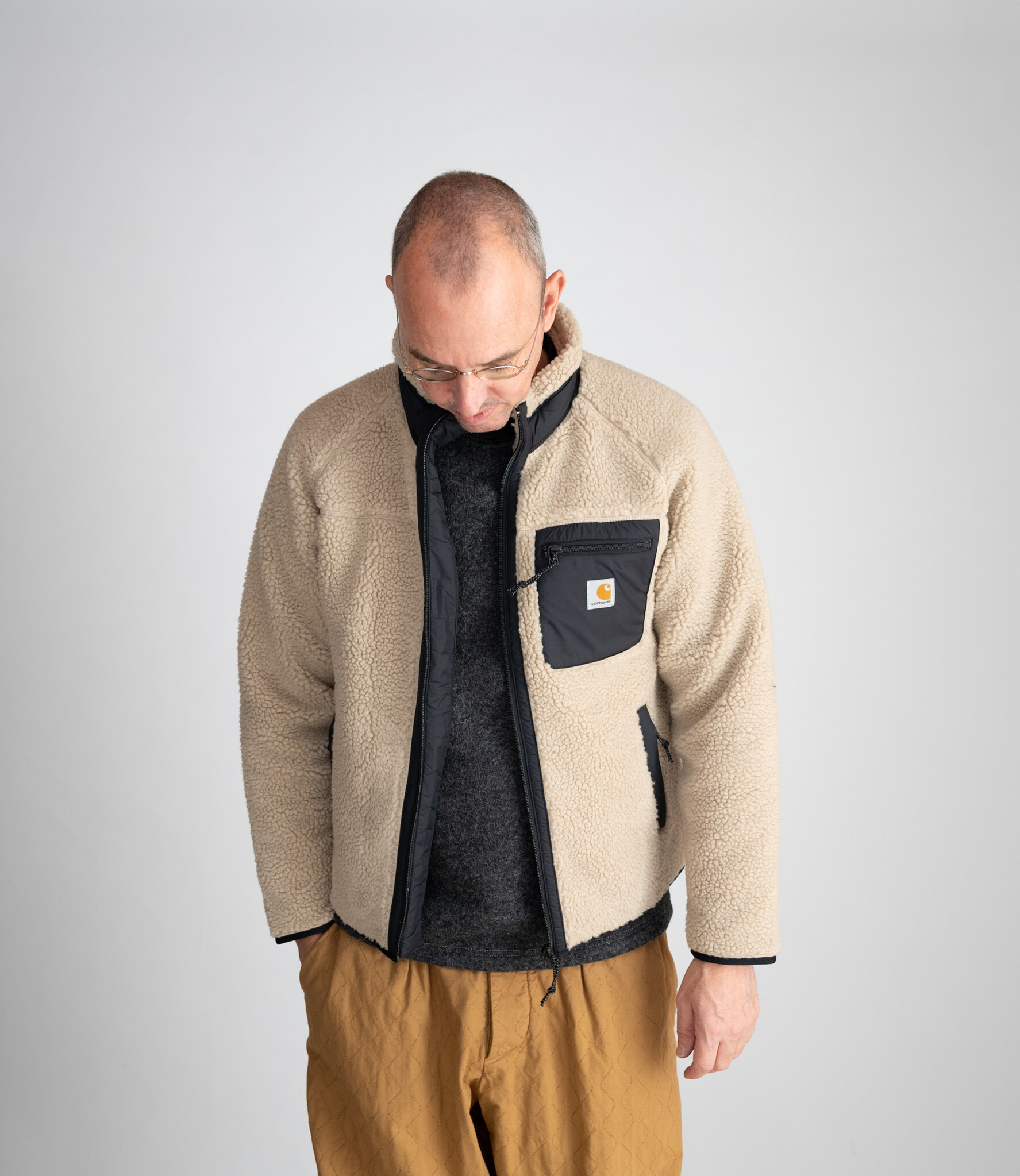 Carhartt WIP
From the Hardworking Fields to the Spotlight: The Carhartt WIP Journey
In the world of fashion, few brands have successfully made the transition from workwear to wardrobe staple, transcending societal boundaries and gracing the closets of the fashion elite. One such brand that stands as a testament to this evolution is Carhartt WIP.
Roots in Hard Labor
Carhartt, originally founded in 1889 by Hamilton Carhartt, established itself as a force in workwear, crafting durable garments for the hardworking individuals who built America. The ruggedness and reliability of Carhartt's pieces soon became synonymous with quality and durability, earning the brand a place among the go-to choices for those who needed clothing that could withstand the toughest conditions.
The Split: Carhartt and Carhartt WIP
As times changed and fashion evolved, so did Carhartt. In the late 1980s, Carhartt underwent a transformation, giving rise to Carhartt Work In Progress (WIP). This new entity retained the essence of Carhartt's workwear heritage but infused a fresh, contemporary vibe. Carhartt WIP marked a departure from the traditional workwear image, embracing a more modern aesthetic and catering to a broader audience beyond the blue-collar workforce.
Urban Appeal and Celebrity Endorsements
Carhartt WIP's strategic shift towards a more urban and streetwear-oriented style caught the eye of fashion enthusiasts worldwide. Embraced by city dwellers and creatives, the brand's evolution resonated with a new generation seeking authenticity in their attire. The iconic Carhartt logo, once a symbol of hard labor, became a badge of urban authenticity.
Notably, Carhartt WIP's rise to prominence wasn't confined to the streets. The brand crossed over into the mainstream, capturing the attention of celebrities and influencers. Kanye West, a tastemaker in the fashion and music industry, was frequently spotted sporting Carhartt WIP, solidifying its status as a fashion-forward brand that could seamlessly blend workwear roots with high-profile fashion.
Adaptability and Timelessness
What sets Carhartt WIP apart is its ability to adapt without compromising its core identity. The brand's timeless pieces have remained relevant through decades, offering a sense of nostalgia to those familiar with its workwear origins while attracting new audiences with its contemporary designs.
From the streets to the runways, Carhartt WIP has become a staple in the fashion landscape, effortlessly blending utility with style. The brand's adaptability reflects its commitment to staying true to its roots while embracing the ever-changing demands of the fashion world.
Explore Carhartt WIP at Neighbourhood
At Neighbourhood, we celebrate the journey of Carhartt WIP and curate a collection that reflects its rich history and modern appeal. Discover the perfect fusion of rugged workwear and contemporary fashion – explore Carhartt WIP at Neighbourhood and make a statement that transcends time and trends.