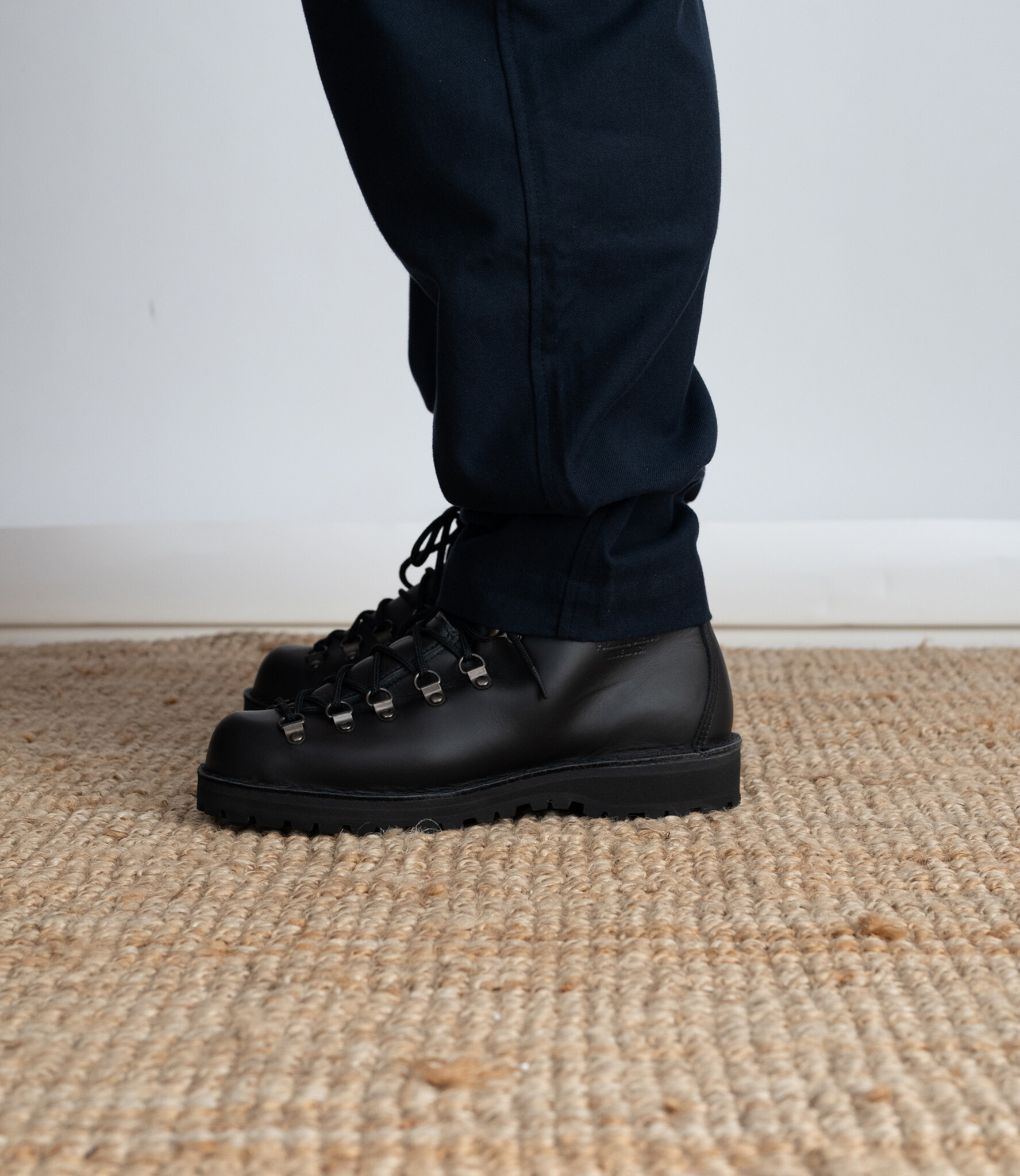 Danner boots
The Timeless Appeal of Danner Mountain Light Boots: A Legacy of Craftsmanship and Adventure
For over eight decades, the name Danner has been synonymous with quality, durability, and a deep-rooted connection to the great outdoors. Among their exceptional lineup of boots, the Danner Mountain Light stands out as an enduring icon of adventure and craftsmanship. From its humble beginnings in 1932 to its place in the modern world, the Danner Mountain Light is more than just a pair of boots; it's a testament to the legacy of Danner's enduring commitment to quality and performance.
Craftsmanship and Heritage: A Tradition of Excellence
Danner, founded by Charles Danner in Chippewa Falls, Wisconsin, has a rich heritage in crafting rugged footwear for those who seek outdoor adventures and demand workplace dependability. This commitment to quality and performance gave birth to the iconic Danner Mountain Light.
The Danner Mountain Light is a living embodiment of the brand's dedication to expert craftsmanship and premium materials. Every pair is meticulously crafted in the USA by skilled artisans who take immense pride in their work. The boot's construction is a marriage of full-grain leather and 1000 Denier nylon, renowned for its remarkable strength and resilience. This combination ensures the Mountain Light can withstand the harshest terrains and weather conditions, making it a true companion for outdoor enthusiasts and workers alike.
The craftsmanship and commitment to quality don't end with materials and construction. The Danner Mountain Light is a shining example of precise hand-stitching, expert leather selection, and an unwavering dedication to detail. It's a product that represents the pinnacle of American manufacturing and upholds the legacy of Charles Danner himself.
Heritage Meets Modernity: A Boot for the 21st Century Adventurer
While the Danner Mountain Light carries a rich legacy, it has been continuously updated to meet the demands of the modern outdoors enthusiast. A Gore-Tex lining provides waterproofing, ensuring that these boots remain a reliable choice even in wet conditions. Additionally, Vibram Kletterlift outsoles offer unparalleled traction, providing the wearer with the confidence to tread through challenging terrains.
These boots are renowned for their superior ankle support, making them a preferred choice for hikers and outdoor aficionados. The robust platform with its stitch-down construction ensures stability and comfort during long journeys. The Danner Mountain Light isn't just about heritage; it's about evolution and adaptation to the needs of the modern adventurer.
Durability and Longevity: More Than Just Boots
One of the most significant qualities of Danner boots, including the Mountain Light, is their longevity. These boots are built to endure years of use and even abuse. What truly sets them apart is their design with resoling in mind. This means that you can extend the lifespan of your Mountain Light boots by simply having them resoled when the outsoles show wear. It's a testament to Danner's commitment to sustainability and providing an alternative to the disposable culture that often pervades the fashion and outdoor industry.
Made in the USA: A Promise of Quality
Danner's unwavering commitment to crafting boots in the USA is more than a point of pride; it's a promise of quality. When you purchase a pair of Mountain Light boots, you're not just acquiring a reliable product; you're supporting American craftsmanship and industry. The Danner factory, nestled in Portland, Oregon, serves as a symbol of the brand's dedication to their craft and the creation of local jobs.
Danner Mountain Light boots are a shining example of the brand's commitment to quality and the values of American craftsmanship. This commitment transcends borders and resonates with anyone who values quality, durability, and a piece of the American spirit.
The Timeless Appeal: Beyond Functionality
While the Danner Mountain Light boasts incredible functionality, it is also celebrated for its timeless design. These boots are versatile, accompanying you on mountain hikes, camping trips, or urban explorations. Their classic aesthetic pairs perfectly with a range of outfits, from rugged outdoor gear to casual streetwear. The appeal of the Danner Mountain Light is not just in its performance but in the stories it carries. These boots have ventured through forests, scaled mountains, and traversed deserts. Each scuff and scratch is a mark of adventure, adding to their unique character.
In Conclusion: More Than Boots
The Danner Mountain Light is not merely a pair of boots; it's a testament to American craftsmanship, durability, and timeless style. When you lace up your Mountain Light boots, you're stepping into a legacy that marries heritage with modernity. Whether you're conquering rugged landscapes or strolling through city streets, these boots are a symbol of quality, resilience, and a life well-lived.
Experience the Danner Mountain Light, where craftsmanship meets adventure, and quality becomes an essential part of your journey. These boots are more than just footwear; they're an enduring tradition.
Please note: Neighbourhood, the company behind this blog, is proud to offer a selection of Danner Mountain Light boots, as we deeply appreciate and respect their legacy of quality and craftsmanship.