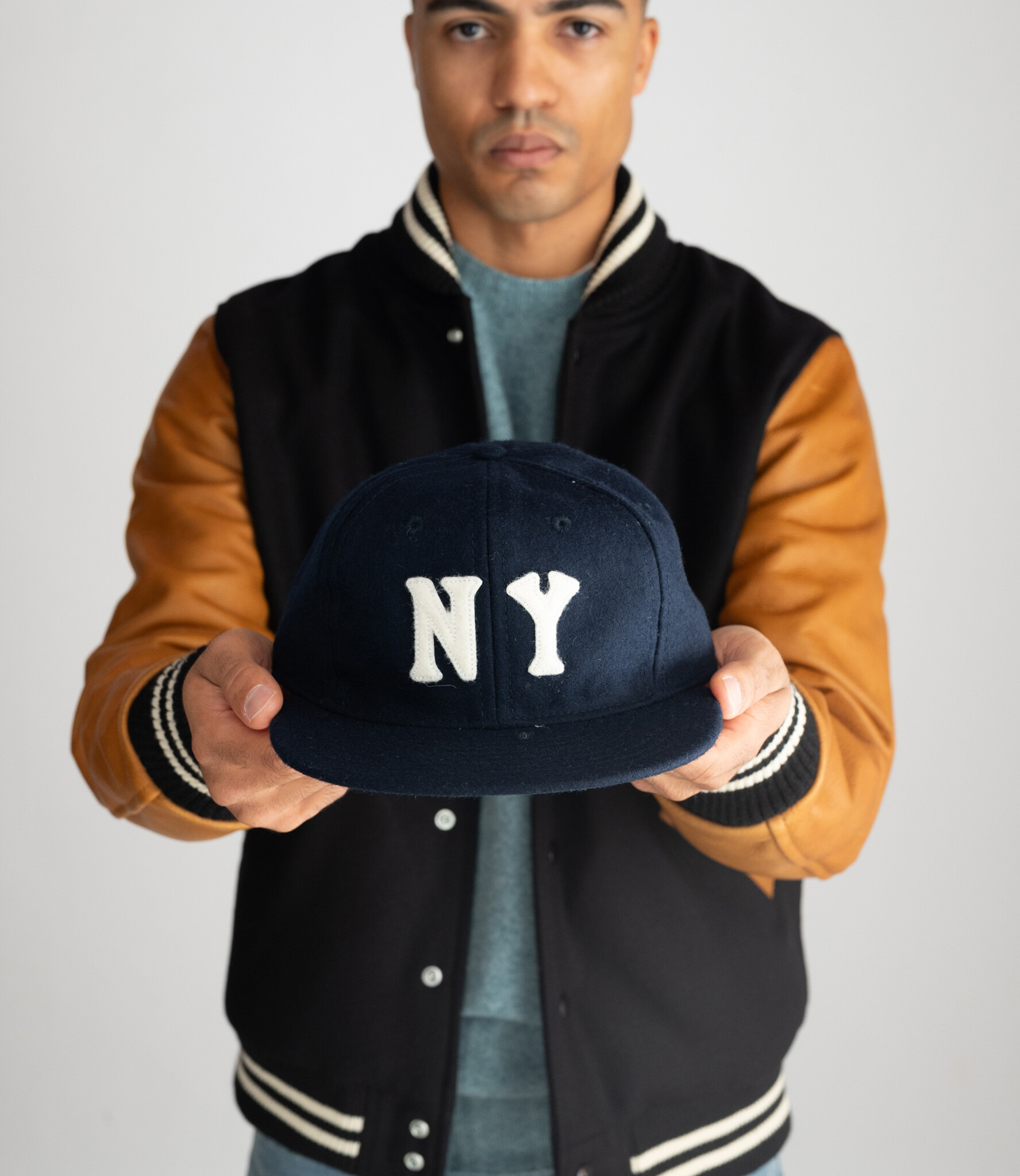 Ebbets Field
"Ebbets Field Flannels: Crafting Baseball History, One Cap at a Time"
In the realm of vintage-inspired baseball apparel, Ebbets Field Flannels stands as an iconic brand, renowned for its dedication to preserving the history and craftsmanship of America's favorite pastime. This blog delves into the rich history and exceptional craftsmanship behind Ebbets Field Flannels' legendary caps.
A Journey Through Baseball's Past
Ebbets Field Flannels takes its name from the legendary Ebbets Field, the Brooklyn Dodgers' historic home. The brand was founded by Jerry Cohen in 1988, with a vision to recreate the golden era of baseball through meticulously crafted apparel, primarily focusing on baseball caps.
Caps Rooted in History
Ebbets Field Flannels' caps are more than just accessories; they are living pieces of baseball history. Each cap pays homage to a bygone era of the sport, featuring the logos and designs of long-forgotten teams. Whether it's the St. Paul Saints or the Kansas City Monarchs, these caps allow fans to connect with the past and celebrate the legacy of these historic franchises.
The commitment to historical accuracy is a cornerstone of Ebbets Field Flannels' craftsmanship. The company scours archives, photographs, and even interviews former players to ensure that every detail of their caps reflects the authentic look and feel of baseball in the early to mid-20th century.
Craftsmanship That Stands Out
What sets Ebbets Field Flannels apart is their dedication to craftsmanship. Each cap is made in the USA, where skilled artisans use traditional manufacturing techniques to bring these vintage designs to life. The materials are of the highest quality, including wool broadcloth and genuine leather, providing both durability and authenticity.
The caps are hand-cut and sewn with precision, ensuring that every stitch is in its rightful place. The visors are made of horsehair buckram, just like the originals, and the sweatbands are crafted for comfort and longevity.
Customization and Personalization
Ebbets Field also offers customization options, allowing customers to create their unique piece of baseball history. Whether it's selecting the colors, logos, or even adding your initials, these caps can be personalized to reflect your personal style while still staying true to the brand's commitment to authenticity.
Caps for a Lifetime
One of the remarkable aspects of Ebbets Field caps is their enduring quality. These caps are not just fashion statements; they are heirlooms. They are designed to age gracefully, becoming more beautiful with each passing season. The vintage look and feel only improve over time, making them cherished possessions that can be passed down to future generations of baseball enthusiasts.
Conclusion
Ebbets Field Flannels' commitment to preserving the history and craftsmanship of baseball is evident in every cap they produce. With a focus on authenticity and attention to detail, these caps allow fans to connect with the storied past of America's favorite sport. Crafted by skilled artisans in the USA, Ebbets Field Flannels' caps are more than just accessories; they are living pieces of baseball history, symbols of a bygone era, and timeless reminders of the enduring love for the game. Whether you're a baseball aficionado or simply appreciate quality craftsmanship, Ebbets Fields' caps are a must-have for your wardrobe.