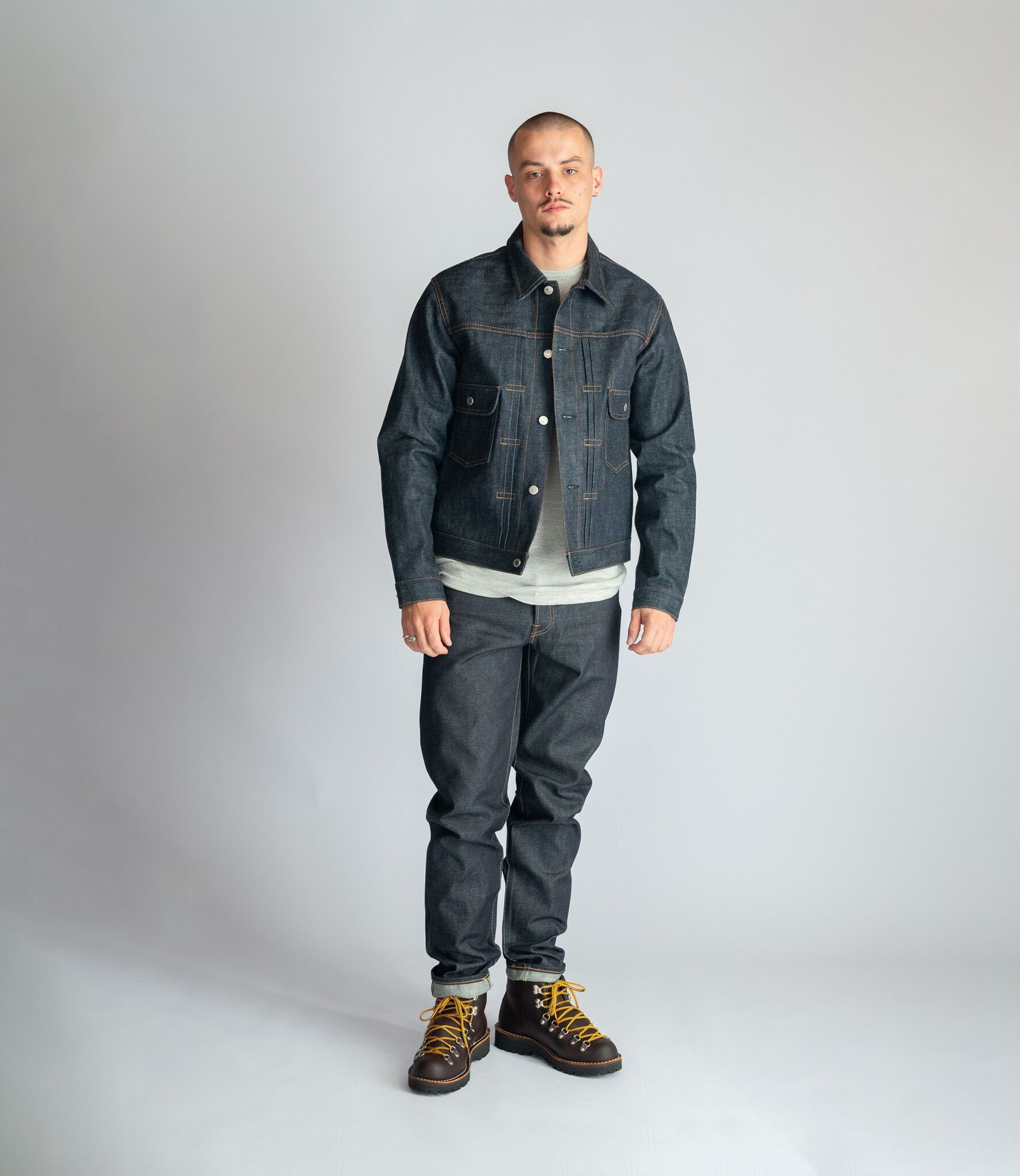 Edwin Japan Jeans
Edwin Japan Jeans: A Tale of Japanese Craftsmanship
In the world of denim, few names command as much respect as Edwin Japan. With a history that stretches back to 1947, this iconic brand has played a pivotal role in shaping the denim industry and continues to be celebrated for its unwavering commitment to quality and craftsmanship.
The Rich History
The story of Edwin Japan is one of passion, dedication, and an unyielding commitment to the art of denim. Founded by Mr. Tsunemi in Japan, the brand's journey began with a singular mission: to create the perfect pair of jeans. Inspired by the scarcity of high-quality denim in post-war Japan, Mr. Tsunemi embarked on a relentless pursuit to replicate the durable and iconic American jeans he'd seen, even resorting to melting bullets to produce the rivets. This unwavering dedication and innovative spirit laid the foundation for what would become an iconic denim brand.
The Denim Craftsmanship
Edwin Japan's reputation as a denim pioneer is closely tied to its relentless pursuit of perfection in craftsmanship. From the early days, the brand adopted traditional craftsmanship, coupled with meticulous attention to detail. Edwin jeans are meticulously crafted from premium denim sourced from Japan and the United States, and each pair embodies the brand's commitment to quality and authenticity.
Japanese Denim
What sets Edwin Japan apart from the rest is its use of Japanese denim, renowned for its quality, texture, and craftsmanship. Japanese denim is characterized by its unique production methods, which include the use of traditional shuttle looms. These looms produce denim of exceptional character, characterized by slubbiness, irregularities, and a rich texture that sets it apart from mass-produced denim.
The denim used by Edwin Japan is not only sourced from Japan but is often also crafted in Japanese mills. This results in denim that is not only beautiful but also durable and made to withstand the test of time. Japanese denim is celebrated for its deep, rich indigo hues that develop beautiful fades with wear, creating a unique and personalized look for every wearer.
The 'Made in Japan' Legacy
When you invest in a pair of Edwin Japan jeans, you're not merely buying a piece of clothing; you're embracing a legacy of quality and tradition. Edwin's 'Made in Japan' collection represents the brand's unwavering commitment to authenticity and craftsmanship. The entire production process, from fabric creation to sewing, takes place in Japan, ensuring the highest level of quality control and attention to detail.
Raw Denim
A hallmark of Edwin Japan's commitment to the purest form of denim is its use of raw denim. Raw denim is untreated and unwashed, allowing the wearer to personalize their jeans over time. With every wear, these jeans evolve, adapting to the unique movements and experiences of the individual. Raw denim enthusiasts cherish the opportunity to create jeans that tell a personal story through their fades and creases.
In Conclusion
Edwin Japan jeans are more than just a piece of clothing; they're a piece of history, a tribute to craftsmanship, and a symbol of enduring quality. With a rich history rooted in the relentless pursuit of perfection and a dedication to using Japanese denim and traditional craftsmanship, Edwin Japan has become a timeless brand known for its exceptional jeans. Every pair of Edwin Japan jeans is a testament to the brand's storied history and unwavering commitment to denim excellence.
In an industry that often prioritizes mass production and fast fashion, Edwin Japan stands as a shining example of how dedication to quality, heritage, and authenticity can create denim that transcends time and trends.