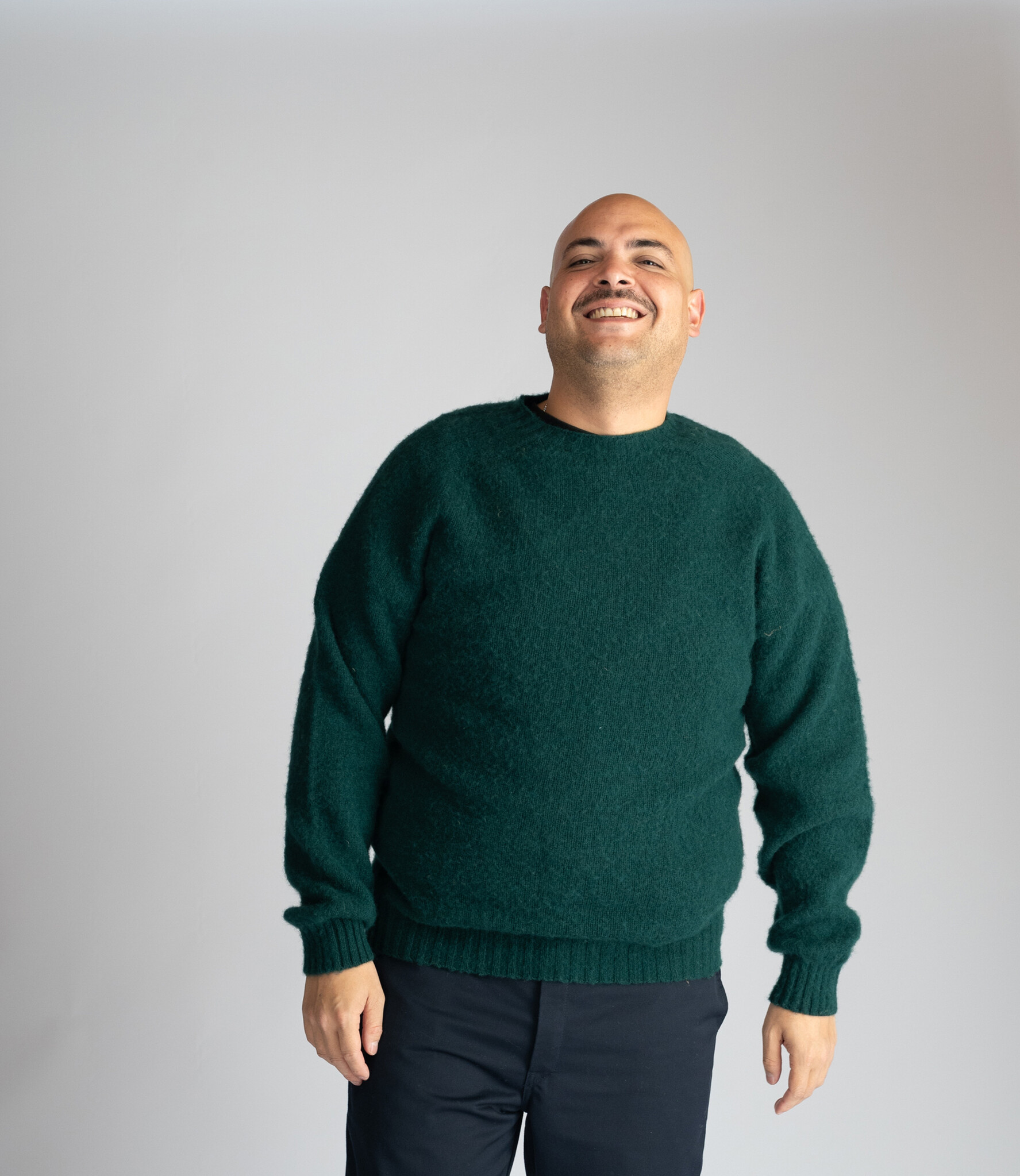 Harley of Scotland
Art of Warmth: Harley of Scotland Shetland Wool Jumpers at Neighbourhood
Welcome to Neighbourhood, where we bring you more than just clothing; we bring you a curated experience of quality and style. One of our prized offerings is the collection of Shetland Wool Jumpers from Harley of Scotland. Let's delve into the artistry and warmth that define these exceptional garments.
A Symphony of Tradition and Craftsmanship
Harley of Scotland stands as a beacon of traditional craftsmanship in the textile industry. With roots dating back to 1929, this family-owned company has seamlessly blended heritage with contemporary design, creating knitwear that transcends time. The Shetland Wool Jumpers epitomize their commitment to quality and enduring style.
Shetland Wool: Nature's Finest Fibers
The key to the exceptional warmth and comfort of Harley of Scotland's jumpers lies in the choice of material – Shetland Wool. Sourced from the Shetland Islands, these fibers are known for their softness, lightness, and insulating properties. The wool's unique crimp adds a delightful texture, creating jumpers that are not only cozy but also visually appealing.
Timeless Design Meets Modern Appeal
Each Shetland Wool Jumper is a testament to the brand's dedication to timeless design. The classic patterns and meticulous detailing harken back to traditional Scottish knitwear, yet the garments maintain a modern and versatile appeal. Whether you're strolling through the city streets or enjoying a countryside retreat, these jumpers effortlessly elevate your style.
Environmental Stewardship and Sustainability
At Neighbourhood, we take pride in aligning with brands that share our commitment to sustainability. Harley of Scotland is no exception. The company places a strong emphasis on ethical and sustainable practices, ensuring that your fashion choices have a positive impact on the environment.
Shetland Wool Care and Longevity
Investing in a Harley of Scotland Shetland Wool Jumper means investing in enduring quality. To prolong the life of your garment, follow the care instructions diligently. Handwash or use a gentle wool cycle, and store it with care. The longevity of these jumpers ensures that they become timeless pieces in your wardrobe, evolving with you through the seasons.
Discover Harley of Scotland at Neighbourhood
We invite you to explore the luxurious warmth and style that Harley of Scotland Shetland Wool Jumpers bring to your wardrobe. Visit Neighbourhood in Arnhem to witness the fusion of tradition and contemporary fashion. Elevate your winter wardrobe with the enduring charm of Shetland Wool – a true embodiment of craftsmanship, quality, and style.