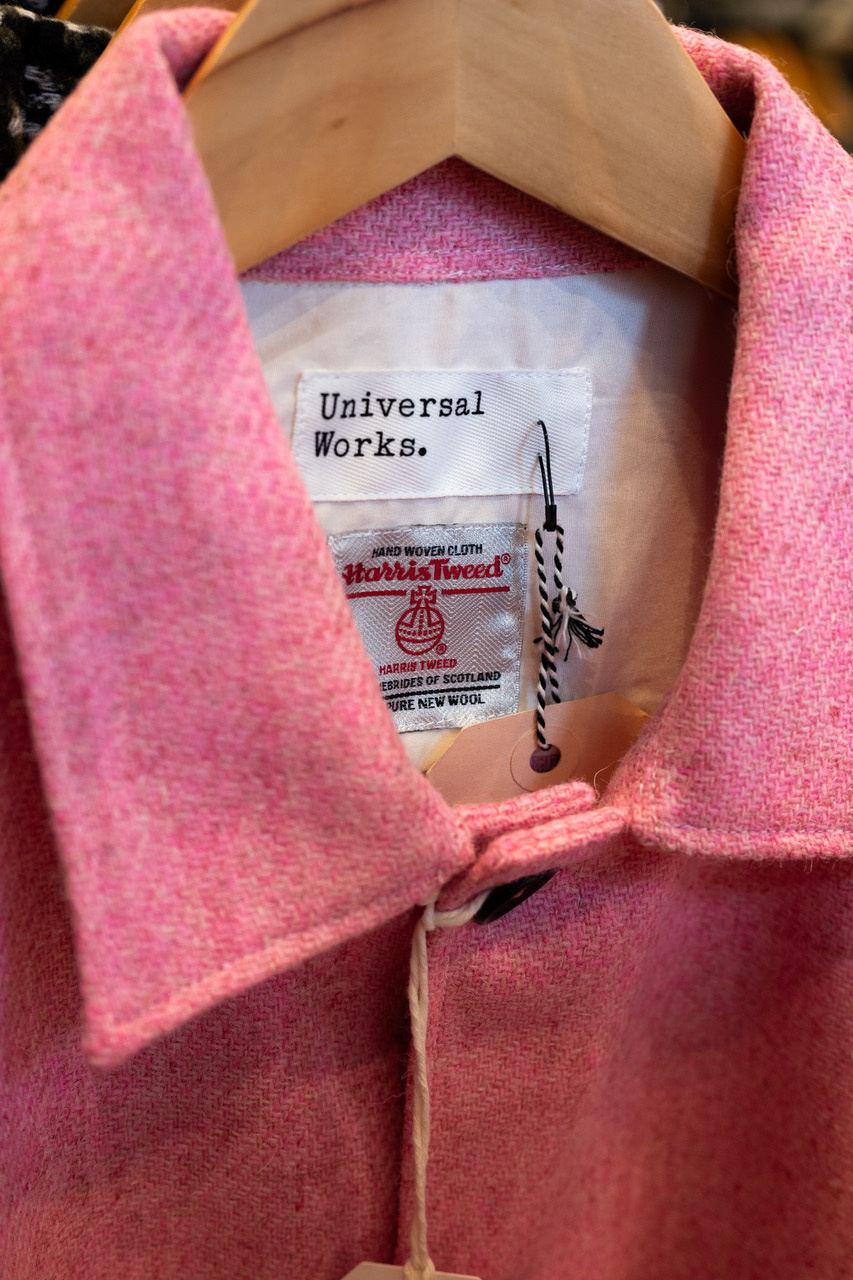 Harris tweed
Embracing the Heritage of Harris Tweed: A Journey Through Time and Craftsmanship
Introduction
Welcome to a journey into the world of Harris Tweed – a fabric that weaves a rich tapestry of tradition, craftsmanship, and timeless elegance into its threads. We, enthusiasts of style and heritage, invite you to explore the captivating story of Harris Tweed alongside us. From its origins in the Hebrides to its enduring popularity on the global stage, let's uncover what makes this fabric truly exceptional.
Early Years: History and Nature Woven Together
In the misty landscapes of the Scottish Hebrides, a fabric was born that embodied the spirit of its surroundings. We, admirers of both the beauty of nature and human ingenuity, are drawn to the history. The resourceful islanders of the 18th century recognized the potential of their local wool when they sought to create a fabric that could withstand the elements while exuding timeless charm.
Craftsmanship Tradition: A Symphony of Hands and Looms
Step with us into the world of craftsmanship that defines Harris Tweed. Picture skilled artisans, passionate weavers, and the rhythmic clatter of traditional wooden looms. With each thread carefully placed, patterns come to life that carry the essence of the islands on which they are woven. In this synergy of skill and soul, we find the heart of Harris Tweed – a fabric woven not just with hands but with history.
The Orb Mark: Our Seal of Authenticity
Imagine a small emblem, the Orb mark, symbolizing authenticity, quality, and heritage. We're talking about the Authority – the guardian of the fabric's integrity. This organization, with its centuries-old legacy, ensures that every product bearing the Orb mark meets the highest standards of craftsmanship. When we invest in Harris Tweed, we acquire more than just fabric; we become part of a heritage spanning generations.
A Stylish Continuum: Tradition Blending with Modernity
Our admiration for Harris Tweed lies not only in its past but also in its ability to elegantly evolve. Classic tweed jackets exuding refinement stand alongside modern accessories with a touch of nostalgia. It's this harmony of tradition and contemporary flair that resonates with us. Harris Tweed's adaptability doesn't weaken its essence; it enhances its allure.
Conclusion: Weaving Stories, Bearing History
As we look back on the journey of Harris Tweed, we realize we are not merely admirers; we are participants in a story as intricate as the fabric itself. Whether draped in a Harris Tweed accessory or wearing a tailored jacket, we carry a piece of history with us – one that's intricately woven, meticulously crafted, and forever stylish. With every thread, we celebrate the unity of tradition and innovation, and with every use, we become part of a heritage that stands the test of time.