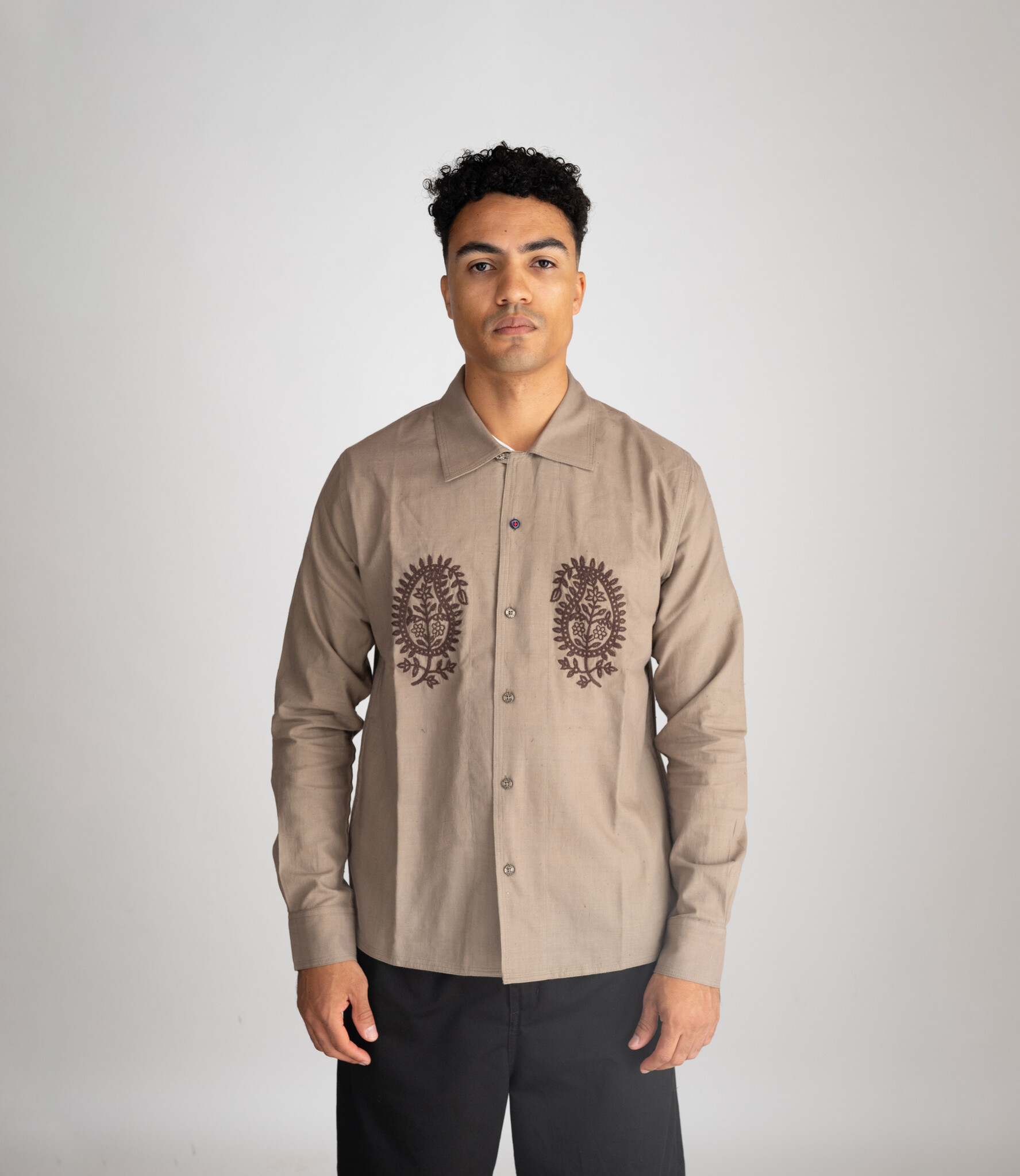 Kardo
Handcrafted Contemporary Menswear by Kardo
Introduction
In a world of fast fashion, there is a growing desire to reconnect with authenticity, quality, and craftsmanship. KARDO, a brand that emerged in 2013, represents the antithesis of mass-produced clothing, prioritizing the art of handmade contemporary menswear. With a commitment to slowing things down and focusing on intricate details, KARDO has become a symbol of conscious fashion that marries traditional techniques with a modern twist.
Preserving the Art of Handcrafting
At the heart of KARDO's philosophy is a deep respect for traditional craftsmanship. The brand takes inspiration from both workwear and classic tailoring, seeking to dress the modern man with subtle variations on timeless silhouettes. What sets KARDO apart is its unwavering dedication to handcrafting, which begins with the selection of fabrics and extends to the meticulous creation of each garment.
Honoring Traditional Techniques
KARDO proudly upholds traditional weaving, dyeing, and printing techniques in India for its collections. The brand utilizes a range of fabrics, including Natural Dyed Handloom, Block Printing, IKAT, Natural Indigo Denim, Shibori, and Chikankari embroidery. By doing so, KARDO not only produces distinctive and high-quality clothing but also supports handloom weaving communities throughout India. This commitment helps preserve traditional techniques and minimizes the brand's environmental impact.
The 'ONExONE' Approach
KARDO takes craftsmanship to the next level with its specialized 'ONExONE' production. Each item is meticulously hand-cut and sewn by a single tailor, from start to finish, ensuring a level of attention to detail that is unparalleled in the fashion industry. This approach not only results in exceptionally crafted clothing but also supports skilled artisans and their livelihoods.
A Focus on the Makers
KARDO's commitment to responsible fashion goes beyond the clothes themselves. The brand is designed in and produced out of its own workshop in New Delhi, India. Here, workers are celebrated and valued for their skills, receiving fair wages for their craftsmanship and benefiting from a safe and healthy working environment. KARDO emphasizes that it's not just where a garment is made that matters but who made it and under what conditions.
A Personal Touch to Provenance
Every KARDO garment comes with a tag that serves as a testament to the hands involved in its creation. This thoughtful touch provides a glimpse into the craftsmanship and artistry that goes into every piece. It's a reminder that behind every article of clothing is a skilled artisan who has poured their expertise and passion into its making.
Thoughtful Design, Responsible Craftsmanship
KARDO's approach to fashion is not just about producing beautiful clothing; it's about creating a deeper connection to the art of craftsmanship. Thoughtfully designed and beautifully and responsibly crafted, KARDO is a brand that exemplifies the essence of slow fashion, where each piece is a labor of love and a celebration of traditional techniques.
Conclusion
KARDO stands as a testament to the power of conscious fashion, proving that the modern man can embrace authenticity, quality, and craftsmanship in his wardrobe. With a commitment to handcrafting, traditional techniques, and responsible production, KARDO offers more than just clothing; it offers a tangible connection to the artisans and traditions that make each piece unique. In a world where fast fashion often prevails, KARDO is a beacon of slow, thoughtful, and responsible style, inviting you to celebrate the art of handmade contemporary menswear.