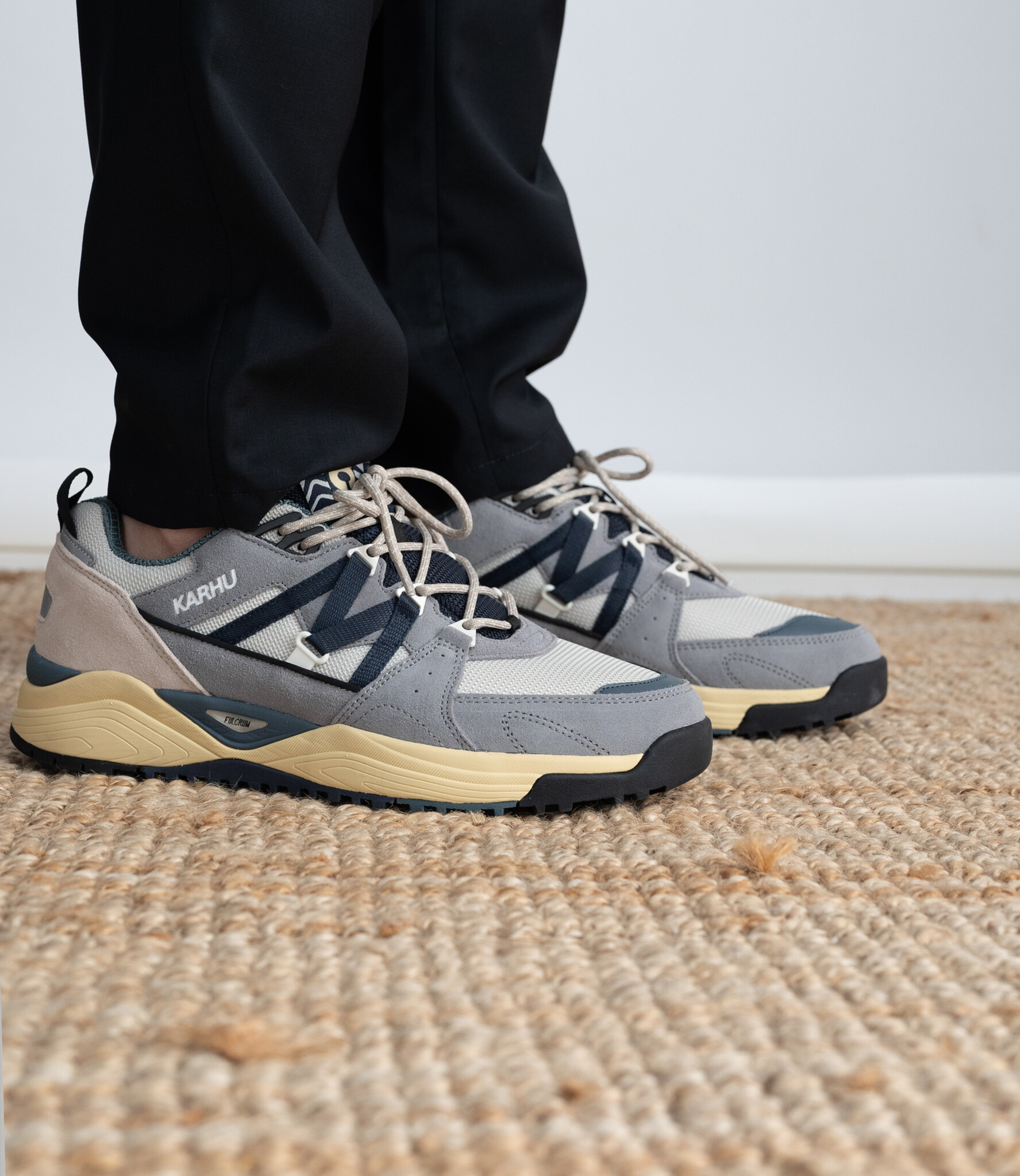 Karhu
Founded in 1916, Karhu is a brand with a rich and storied history. The name "Karhu" is Finnish for "bear," a fitting symbol of strength and resilience that has defined the brand's identity for over a century.
Karhu's journey began in a small workshop in downtown Helsinki, where founder Ab Sport Artiklar Oy started crafting javelins, skis, and discuses. Over time, the brand evolved, embracing a new focus on athletic footwear. Karhu's expertise in producing top-quality sportswear was soon recognized, and the Finnish brand began to gain prominence in the world of competitive sports.
One of Karhu's pivotal moments came in 1952 when the Finnish athlete, Paavo Nurmi, competed in the Olympics wearing Karhu shoes. Nurmi was an extraordinary long-distance runner, often referred to as the "Flying Finn." He captured numerous Olympic gold medals and set 22 world records during his career. Nurmi's success while wearing Karhu shoes brought the brand international recognition and solidified its reputation as a symbol of excellence in the field of athletics.
Karhu's relentless pursuit of innovation in sportswear continued. They pioneered the "Air Cushion" midsole technology, designed to provide superior cushioning and comfort to athletes. This innovation was a testament to Karhu's commitment to enhancing athletic performance.
In the late 1960s, Karhu took its innovation one step further by introducing the revolutionary "Trampas" design, featuring an iconic M-logo and distinctive stripes. The Trampas model quickly became a favorite among athletes and sports enthusiasts. The timeless design and outstanding performance made it an emblem of Karhu's dedication to both function and style.
Over the years, Karhu's product range expanded to include running, cross-training, and casual footwear. The brand's continued success and popularity among professional athletes, as well as everyday individuals, made it a prominent name in the world of athletic shoes.
Today, Karhu's commitment to quality craftsmanship remains unwavering. The brand's rich heritage and unique designs continue to inspire both athletes and fashion-conscious individuals. Karhu is not only a symbol of Finland's proud athletic history but also a global icon of innovative footwear.
In recent years, Karhu has gained a strong following among sneaker enthusiasts and collectors. The brand's retro designs and classic silhouettes have become sought-after items for those who appreciate the fusion of history, style, and superior craftsmanship.
In essence, Karhu stands as a testament to the enduring spirit of Finnish sportsmanship and the pursuit of excellence. With its heritage deeply rooted in athleticism, the brand continues to innovate and inspire both athletes and sneaker aficionados around the world. Whether you're hitting the track, the gym, or the streets, Karhu's history and performance-driven footwear make it a timeless choice for those who demand the best in athletic and casual wear.