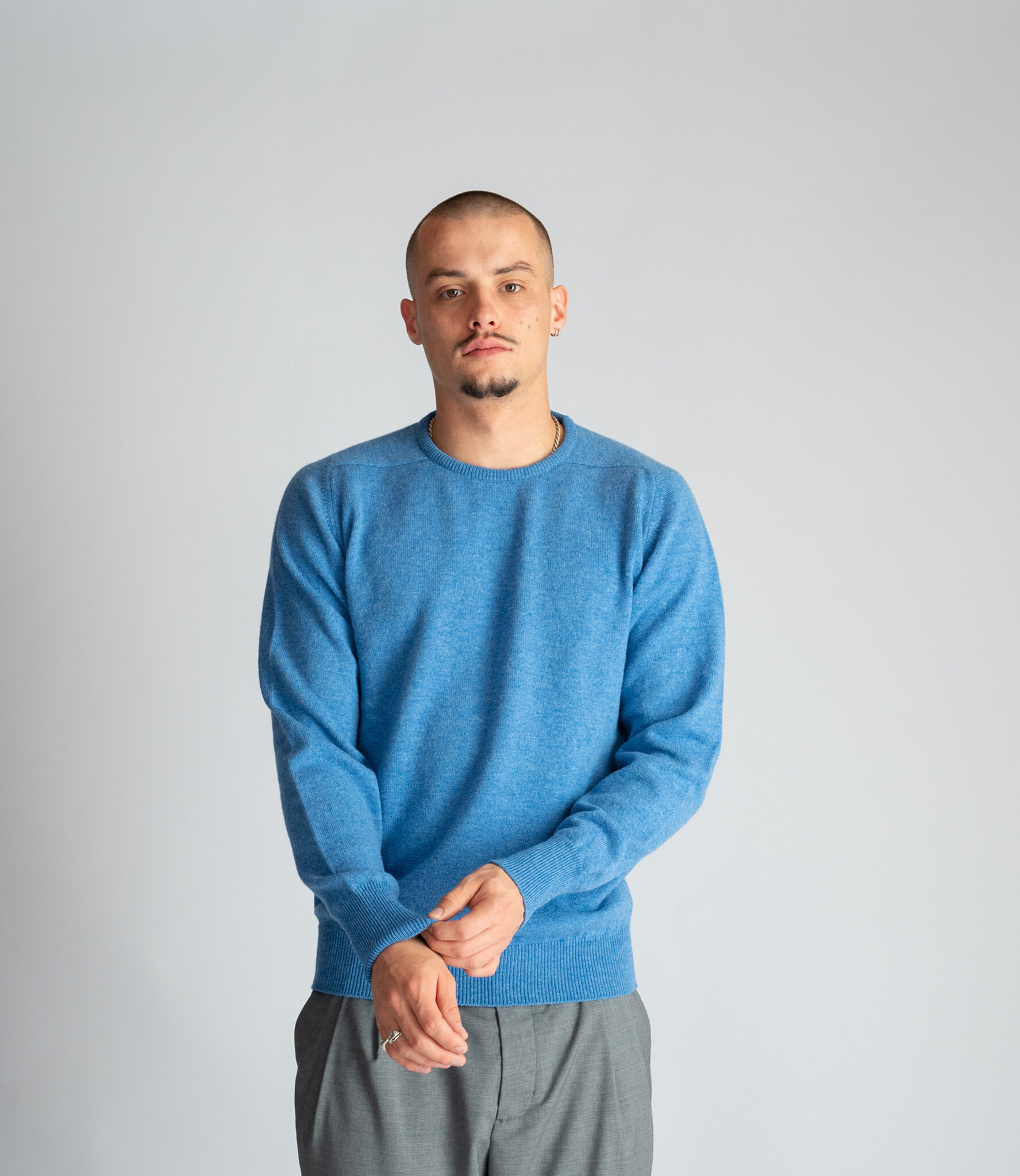 Lambswool sweater
Indulge in Luxury: The Craftsmanship of William Lockie's Lambswool Sweaters
In the realm of exceptional knitwear, William Lockie stands as a paragon of timeless elegance and unparalleled craftsmanship. Elevate your winter wardrobe with the exquisite lambswool sweaters that seamlessly marry tradition and innovation.
Quality Woven into Every Thread:
At the heart of William Lockie's lambswool sweaters is an unwavering commitment to quality. The lambswool used in these creations is meticulously sourced, ensuring only the finest fibers find their way into the production process. This dedication to excellence results in sweaters that not only look luxurious but feel incredibly soft against the skin.
Precision Knitting Techniques:
Craftsmanship is at the core of William Lockie's ethos, and this is most evident in the intricate knitting techniques employed. Each sweater is a testament to the artistry of the skilled artisans who use time-honored methods to create garments that boast both durability and style. The precision knitting ensures a tailored fit that drapes elegantly, flattering the wearer.
Innovative Washing Methods:
The lambswool sweaters undergo a meticulous washing process that sets William Lockie apart. Employing innovative techniques, the sweaters are treated with the utmost care to preserve the natural softness and sheen of the lambswool. This not only enhances the comfort of the garment but also ensures that it maintains its pristine appearance over time.
Heritage in Every Stitch:
With a heritage dating back to 1874, William Lockie has mastered the art of producing lambswool sweaters that transcend fleeting trends. Each stitch is a nod to the brand's rich legacy, and wearing one of these sweaters is not just a sartorial choice but a connection to a tradition of excellence.
Versatility Meets Style:
William Lockie's lambswool sweaters effortlessly bridge the gap between versatility and style. Whether paired with tailored trousers for a sophisticated look or layered over casual denim for a relaxed vibe, these sweaters are a wardrobe essential that seamlessly adapts to various occasions.
Investment in Longevity:
When you invest in a William Lockie lambswool sweater, you're not just acquiring a garment; you're making a commitment to longevity. These sweaters are designed to withstand the test of time, both in terms of durability and enduring style. It's a timeless addition to your wardrobe that transcends seasonal trends.
In conclusion, William Lockie's lambswool sweaters are a celebration of craftsmanship, quality, and heritage. Embrace the luxury of these meticulously crafted garments that redefine the art of dressing well, one stitch at a time.