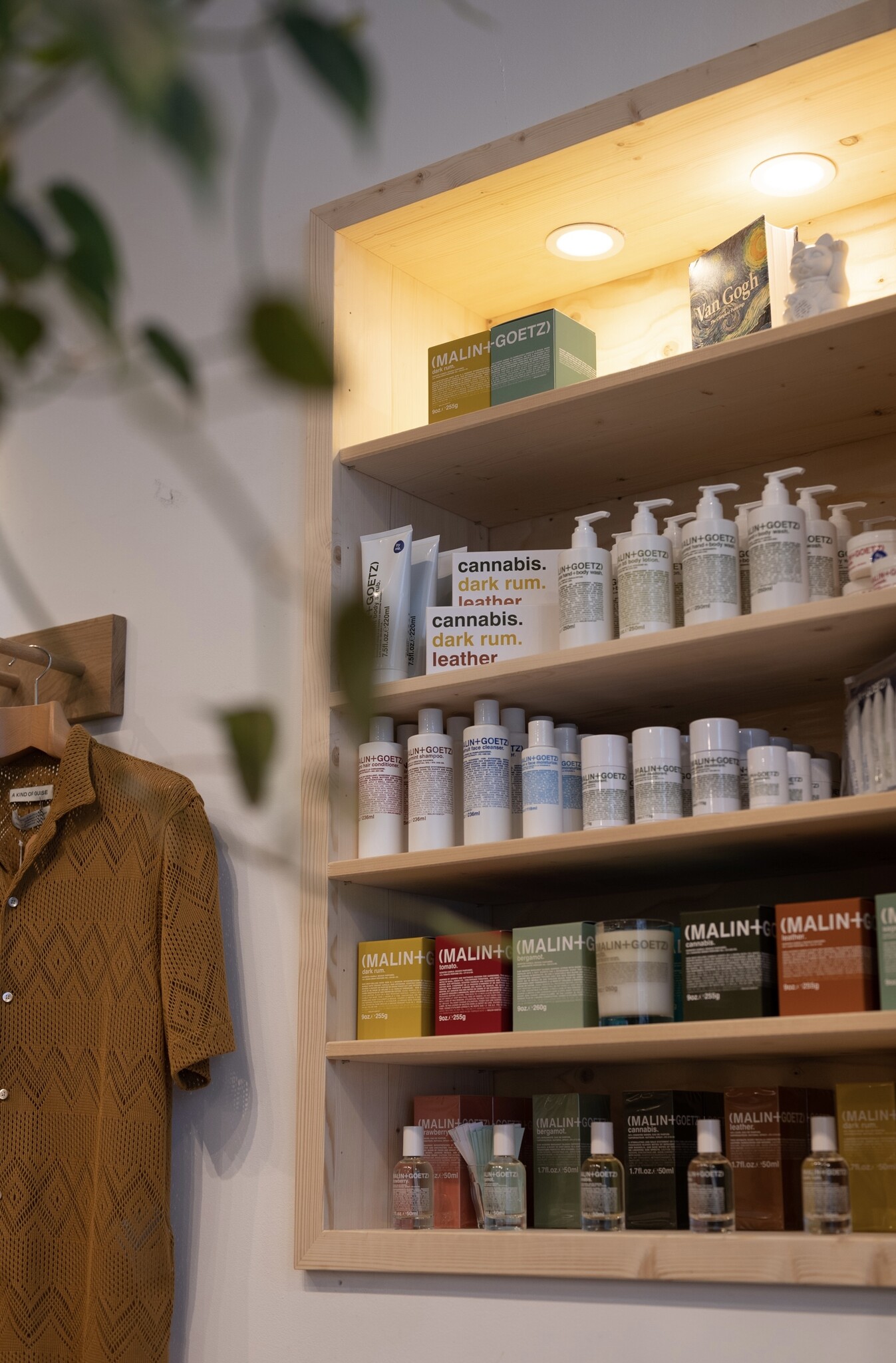 Malin + Goetz
Discover the Essence of Grooming: A Guide to Malin + Goetz
Are you looking for skincare and grooming products that are both effective and suitable for all skin types? Look no further! Neighbourhood, your trusted menswear store in Arnhem, is proud to present Malin + Goetz – a brand that's redefining the world of skincare and personal care products.
In a world flooded with countless grooming options, Malin + Goetz stands out for its commitment to creating clean, simple, and effective skincare solutions. Let's delve into the world of Malin + Goetz and discover what makes this brand a must-have in your grooming regimen.
The Malin + Goetz Philosophy
Malin + Goetz was founded by Matthew Malin and Andrew Goetz, two individuals with a passion for natural ingredients and a desire to create uncomplicated yet effective skincare products. Their vision was to develop products suitable for all skin types, regardless of gender, making grooming effortless and enjoyable.
Clean Ingredients
At the heart of Malin + Goetz is their commitment to clean ingredients. Their products are formulated without harsh chemicals, parabens, or synthetic fragrances. Instead, they rely on gentle yet effective natural ingredients. This dedication to clean ingredients makes their products perfect for even the most sensitive skin.
Simple Yet Effective
The brand's philosophy is simple: less is more. Malin + Goetz products are designed to be straightforward and easy to use, eliminating the need for complicated skincare routines. Whether you're a grooming guru or a novice, Malin + Goetz simplifies the process and ensures you get the results you desire.
Top Malin + Goetz Products
Grapefruit Face Cleanser: This daily cleanser is suitable for all skin types and is designed to purify, hydrate, and balance your skin. The uplifting grapefruit scent adds an invigorating touch to your daily routine.

Vitamin E Face Moisturizer: Keep your skin hydrated and healthy with this lightweight and non-greasy moisturizer. Packed with antioxidants, it helps protect your skin from environmental damage.

Peppermint Shampoo: Achieve a refreshed scalp and healthy hair with this best-selling shampoo. Its invigorating peppermint scent and gentle formulation make it a staple in any shower.

Eucalyptus Deodorant: Stay fresh all day long with this natural deodorant. It's aluminum-free, making it a healthier alternative to traditional antiperspirants.

Rum Body Wash: Elevate your daily shower experience with this unique body wash. The warm, spicy rum scent will leave you feeling refreshed and rejuvenated.
Why Choose Malin + Goetz from Neighbourhood?
When you shop at Neighbourhood, you're not just getting Malin + Goetz products; you're getting a personalized experience that you won't find elsewhere. Our team is dedicated to helping you find the best grooming products for your specific needs. We understand that everyone's skin is different, and we're here to provide expert advice to ensure you make the right choices.
Supporting a Local Business
By shopping at Neighbourhood in Arnhem, you're not only treating yourself to premium grooming products but also supporting a local business. We take pride in serving our community and offering high-quality products that cater to your unique preferences and requirements.
Conclusion
Malin + Goetz is more than just a grooming brand; it's a lifestyle. Their commitment to clean ingredients, simplicity, and effectiveness sets them apart in the crowded world of skincare and personal care. Neighbourhood is your destination for exploring and experiencing the Malin + Goetz range, tailored to your specific needs.
Elevate your grooming routine and visit Neighbourhood in Arnhem today to discover the essence of grooming with Malin + Goetz. Your skin will thank you.
For all your Malin + Goetz needs, visit Neighbourhood at Rijnstraat 14b in Arnhem, or shop online at www.nbharnhem.com/brands/malin-goetz