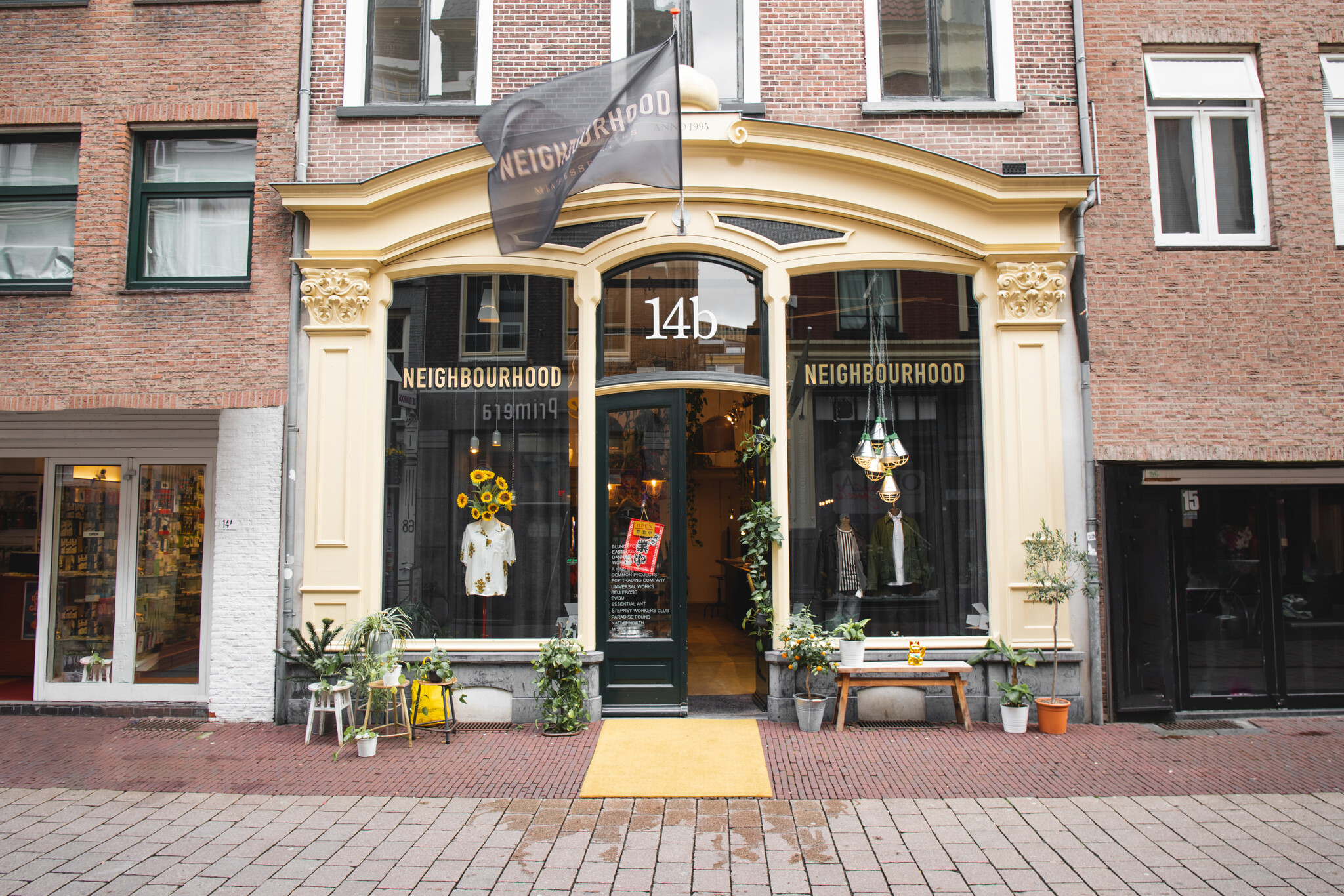 Neighbourhood
Neighbourhood, Arnhem's premiere destination for sophisticated men's fashion. Our upscale boutique is a curated haven where we bring together premium, sustainable, and locally-sourced menswear to cater to your discerning taste.
At Neighbourhood, we firmly believe that every man deserves to dress impeccably. We have painstakingly handpicked the finest menswear pieces to offer you a collection ranging from timeless denim jeans to exquisitely tailored suits. Our establishment is not just a men's store; it's a sanctuary for fashion enthusiasts seeking distinctive and stylish pieces that seamlessly blend classic elegance with contemporary trends.
Our commitment to sustainability is woven into every aspect of our business. We prioritize eco-friendly practices, ensuring that you can look absolutely dashing while positively impacting the environment. Neighbourhood is more than a fashion boutique; it's a celebration of style, culture, and the vibrant fashion scene in Arnhem.
Embracing the essence of Arnhem, we celebrate and support the local fashion scene by featuring talented designers and artisans who contribute to the city's vibrant fashion culture. Our curated collection reflects the unique and diverse fashion landscape of Arnhem, offering you a taste of the city's creativity and innovation.
As a dedicated and sustainable menswear purveyor, Neighbourhood takes pride in prioritizing eco-friendly practices. Our commitment to sustainability ensures that you not only look good but also contribute to a positive impact on the environment. We believe in making fashion choices that resonate with your values and reflect a commitment to a better, more sustainable future.
Neighbourhood goes beyond being just a men's fashion store; it's a destination where sophistication and modernity converge. Each garment in our boutique tells a unique story, and every purchase is a worthy investment in your personal style. We understand that style is a personal journey, and at Neighbourhood, we aim to make that journey exceptional.
Indulge in the opulence of exceptional menswear when you visit Neighbourhood. We invite you to explore our curated collection, where sophistication meets modernity. Every piece in our boutique is a testament to the craftsmanship, creativity, and innovation that defines the world of men's fashion.
So, don't delay any longer! Visit Neighbourhood today and experience the blend of sophistication and modernity in our boutique. Because you, our dear customer, deserve nothing but the best – and that's exactly what we offer at Neighbourhood, where style meets substance, and fashion becomes an experience.