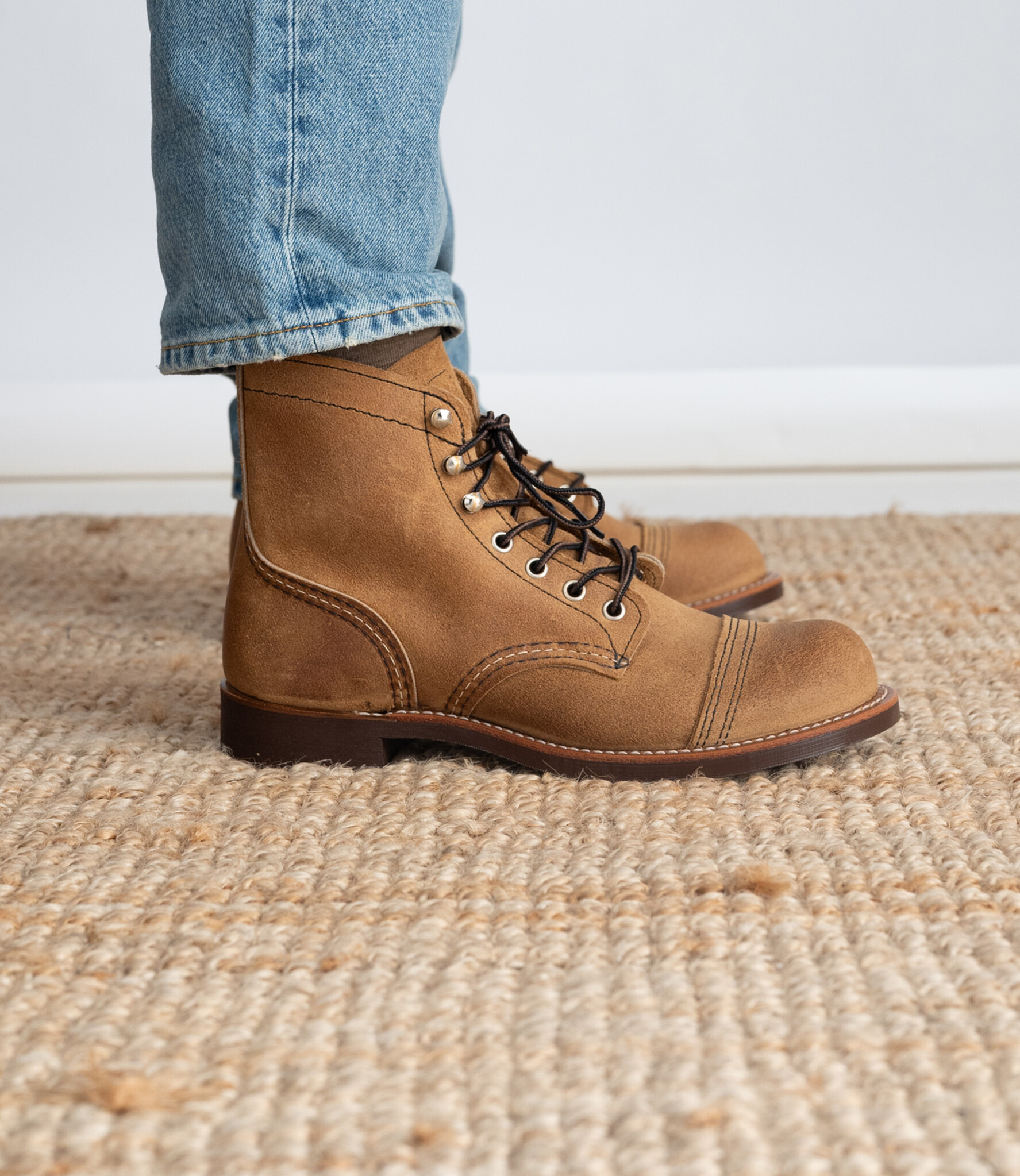 Red Wing Arnhem
"Step into Timeless Craftsmanship: Red Wing Arnhem's Legacy"
In the heart of Arnhem, the Netherlands, there's a place where heritage and craftsmanship converge – Red Wing in Arnhem. This store, nestled in the picturesque city known for its rich history and stunning landscapes, embodies the brand's commitment to quality and timeless style. In this blog post, we'll dive into the world of Red Wing Arnhem, exploring the history, craftsmanship, and why these iconic boots have captured the hearts of Arnhem's residents and beyond.
A Glimpse into Red Wing's History
Red Wing Shoes, a brand rooted in the heartland of America, has been crafting premium footwear for over a century. Founded in 1905 in Red Wing, Minnesota, the brand quickly gained a reputation for producing sturdy, durable boots. Their commitment to quality and durability made them the go-to choice for workers, who needed footwear that could withstand the rigors of demanding jobs.
Over the years, Red Wing boots became synonymous with American craftsmanship and heritage. They were not just shoes; they were symbols of rugged individualism, endurance, and a deep connection to the land. Red Wing's craftsmanship and dedication to creating boots that could outlast the harshest conditions made them a global icon.
Red Wing Arnhem: Continuing the Legacy
Red Wing in Arnhem is an extension of this legacy, bringing the brand's rich history and unwavering dedication to quality to the picturesque city on the banks of the Rhine. The store, located in the heart of Arnhem, offers residents and visitors a unique opportunity to experience the timelessness of Red Wing boots.
Walking into the store, you're immediately greeted by a sense of history and craftsmanship. Each pair of Red Wing boots on display tells a story of quality, durability, and a commitment to preserving the heritage of traditional American workwear.
Craftsmanship that Stands the Test of Time
What sets Red Wing Arnhem apart is not just the presence of these iconic boots; it's the passion for craftsmanship that's palpable in every corner of the store. The staff at Neighbourhood are more than just salespeople; they are knowledgeable enthusiasts who understand the nuances of Red Wing's manufacturing process, from the selection of high-quality leather to the Goodyear welt construction.
Red Wing's legacy is built on the principle that quality knows no shortcuts. Every pair of Red Wing boots is crafted with meticulous attention to detail. The boots are made to last, and many wearers find that they actually improve with age. The more you wear them, the more comfortable and unique they become, adapting to your feet and lifestyle.
Why Red Wing Boots Are Timeless
Red Wing boots are more than just workwear; they're versatile, durable, and incredibly stylish. They seamlessly blend form and function, making them a practical choice for various occasions, from rugged outdoor adventures to urban settings. This versatility has been a key factor in their enduring popularity.
But what truly sets Red Wing boots apart is their unique character. Each scuff, each crease, and every scratch tells a story. It's a testament to the adventures and experiences that the boots have been through. Red Wing boots are not just an accessory; they're a reflection of your journey and the places you've been.
Bringing a Piece of Americana to Arnhem
Neighbourhood is not just a store; it's a connection to a piece of American heritage. It's a reminder of the values that Red Wing Shoes were built upon – quality, craftsmanship, and durability. It's an opportunity to own a piece of Americana, right in the heart of Arnhem.
Whether you're a resident of Arnhem or a traveler passing through, a visit to Red Wing Arnhem is a chance to step into the world of timeless craftsmanship and style. It's a reminder that in an age of disposable fashion, there are brands like Red Wing that continue to value quality and tradition. So, if you're in Arnhem, don't miss the opportunity to explore the legacy of Red Wing boots – it's a journey through time, craftsmanship, and a commitment to the enduring allure of well-made footwear.