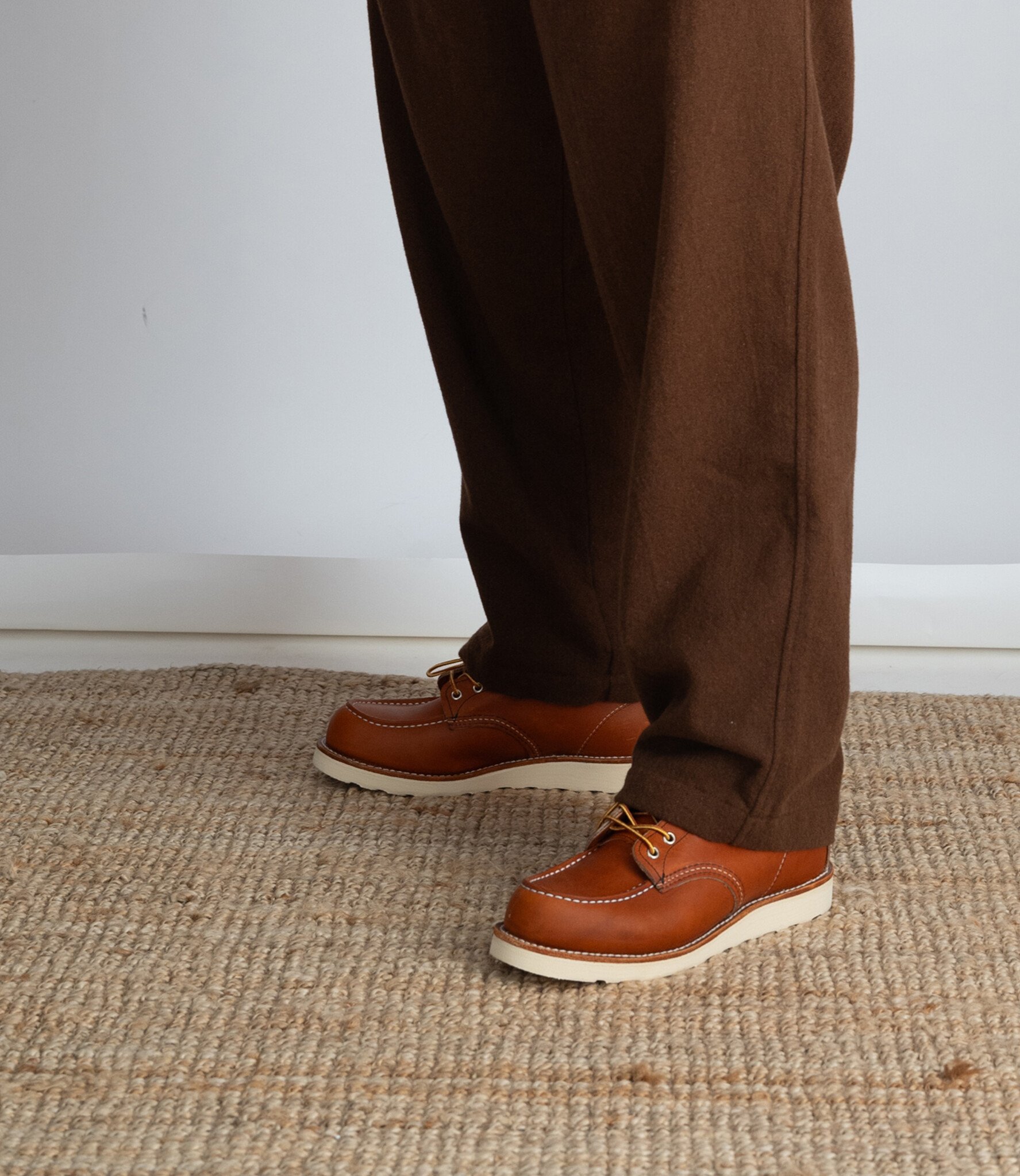 Red Wing Moc Toe 875
The Timeless American Icon: Red Wing Moc Toe 875
Introduction
Welcome to Neighbourhood, your trusted men's wear store in Arnhem, The Netherlands. Today, we're going to delve into the world of timeless American craftsmanship, specifically the iconic Red Wing Moc Toe 875 boot. As the purveyors of quality and style, we believe that every wardrobe deserves a pair of these legendary boots. Join us on a journey through the history, craftsmanship, and enduring style of the Red Wing Moc Toe 875.
A Glimpse into Red Wing's Legacy
The Red Wing Shoe Company, based in Minnesota, USA, has been crafting premium footwear since 1905. Over a century of heritage and experience has culminated in the Moc Toe 875, a quintessential American work boot that stands the test of time. Its iconic design, durability, and all-day comfort have made it a staple in the wardrobes of style-conscious individuals worldwide.
Crafted to Perfection
What sets the Red Wing Moc Toe 875 apart is the meticulous craftsmanship that goes into every pair. These boots are crafted using the Goodyear welt construction method, ensuring longevity and resole-ability. Made from full-grain Oro-iginal leather, the uppers are not only rugged but also develop a unique patina over time, telling the story of your journeys.
Comfort Beyond Compare
Red Wing knows the importance of comfort in footwear. The Moc Toe 875 features a cushioned crepe sole that provides excellent shock absorption, making it suitable for both work and leisure. Whether you're on your feet all day or taking a casual stroll, these boots offer unbeatable comfort and support.
Versatility for Every Wardrobe
While originally designed for laborers, the Red Wing Moc Toe 875 has transcended its workwear roots to become a fashion icon. Its timeless aesthetic, characterized by the distinctive moccasin toe stitching and white Traction Tred sole, makes it an effortlessly versatile addition to any wardrobe. Whether paired with jeans or chinos, these boots elevate your style game with an authentic Americana vibe.
A Perfect Fit for Every Foot
One of the standout features of Red Wing boots is the vast range of sizes and widths available, ensuring a perfect fit for every individual. At Neighbourhood, we understand the importance of proper fit, and we're here to help you find your ideal size. Whether you have a narrow or wide foot, we'll make sure you leave with boots that feel tailor-made for you.
The Patina Story
One of the most fascinating aspects of the Red Wing Moc Toe 875 is the unique patina it develops over time. Every scuff, every adventure, and every step you take leaves its mark on the leather, creating a narrative that's uniquely yours. Your Red Wings will tell a story of your life's journey, making them more than just footwear; they're a testament to the adventures you've experienced.
The Red Wing Experience at Neighbourhood
At Neighbourhood, we're proud to offer the Red Wing Moc Toe 875, an emblem of American craftsmanship and style. We believe in curating a collection that transcends trends and embraces timeless quality. When you shop with us, you're not just purchasing a pair of boots; you're investing in a piece of history, durability, and style.
Conclusion
The Red Wing Moc Toe 875 is not just a pair of boots; it's an embodiment of American heritage, craftsmanship, and style. With a perfect blend of rugged durability and timeless design, these boots have captured the hearts of fashion-conscious individuals and hardworking laborers alike. When you choose the Red Wing Moc Toe 875 from Neighbourhood, you're choosing more than just footwear; you're choosing a piece of history that will accompany you on your life's journey, wherever it may lead. So, step into quality, comfort, and style, and experience the enduring legacy of Red Wing.