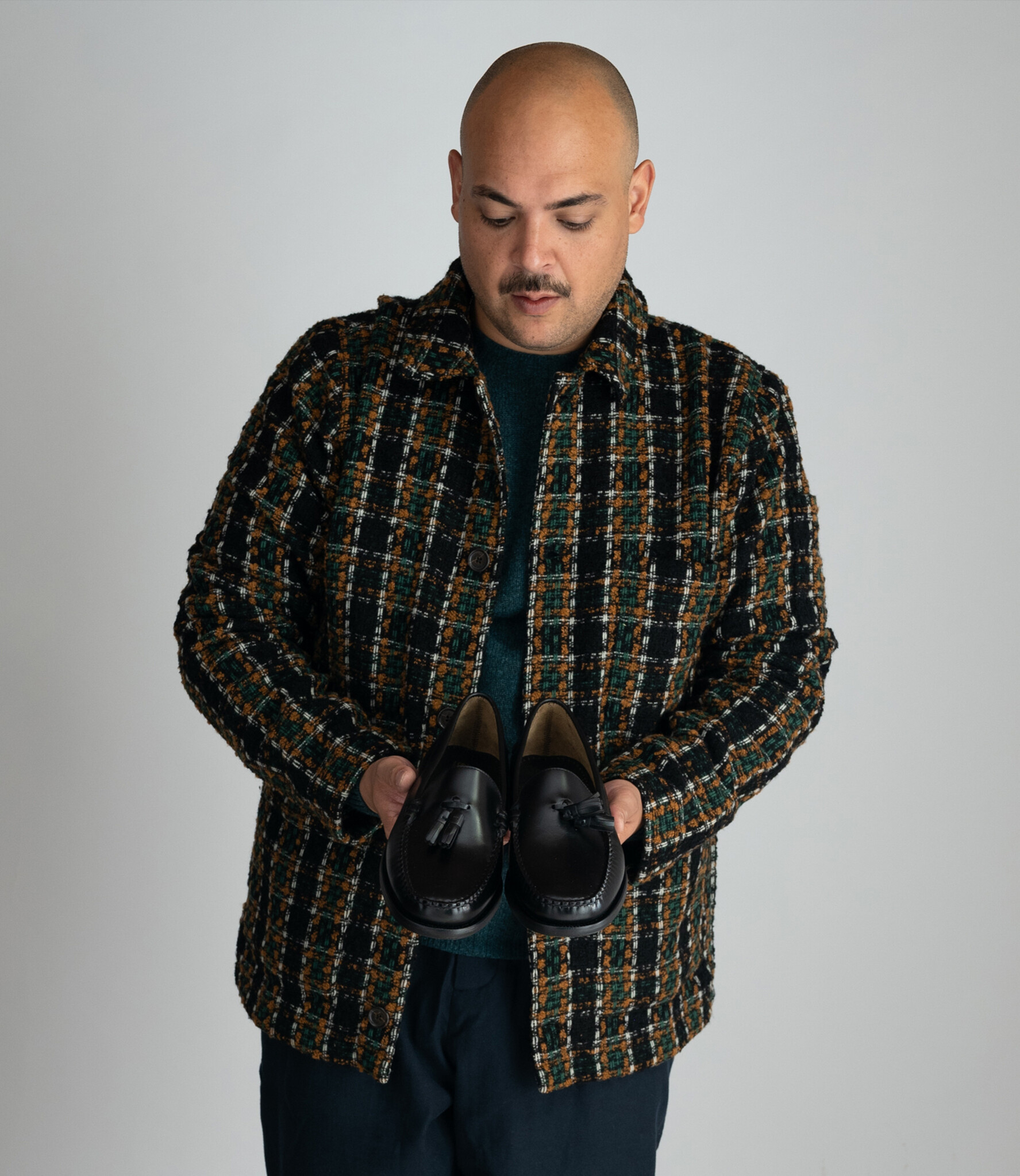 Sebago loafers
Timeless Elegance and Comfort: Sebago Loafers - A Neighbourhood Favorite.
In the world of men's fashion, where trends come and go, certain pieces stand the test of time and remain eternally stylish. At Neighbourhood, our dedication to curating timeless classics has led us to Sebago loafers, particularly the Classic Dan and the Classic Will models. These iconic loafers represent a perfect blend of sophistication, comfort, and versatility that make them a staple in any discerning man's wardrobe.
The Sebago Legacy
Before we dive into what makes the Classic Dan and Classic Will loafers so special, let's take a moment to appreciate the brand behind these timeless classics - Sebago. Founded in 1946, Sebago has a rich heritage of crafting high-quality, hand-sewn footwear. Their dedication to traditional craftsmanship and using the finest materials is evident in every pair of shoes they create.
The Classic Dan - A Timeless Icon
The Classic Dan is a true icon in the world of loafers. Its design is simple yet sophisticated, offering a versatile option for various occasions. Here's why we think the Classic Dan deserves a place in your collection:
1. Craftsmanship
The Classic Dan is handcrafted with precision and attention to detail, reflecting Sebago's dedication to quality. The rich leather upper, combined with hand-stitched moccasin construction, ensures durability and a comfortable fit.
2. Timeless Design
With its sleek, unadorned silhouette, the Classic Dan exudes timeless elegance. It pairs effortlessly with both formal and casual attire, making it a versatile addition to any wardrobe.
3. Comfort
Sebago knows that style should never compromise comfort. The Classic Dan features a cushioned insole, providing all-day comfort, whether you're in the office or out for a casual evening.
4. Durability
These loafers are designed to withstand the test of time. The non-marking, slip-resistant rubber outsole ensures they can handle a variety of terrains while maintaining their classic look.
The Classic Will - A Versatile Gem
If you're looking for a more versatile option with a bit of character, the Classic Will loafers are a perfect choice. Here's why we believe the Classic Will is a must-have:
1. Unique Details
The Classic Will features hand-sewn, genuine moc construction for that distinctive, handcrafted appearance. The saddle detail adds a touch of character, making these loafers stand out from the crowd.
2. Comfort Redefined
With a leather sock lining and cushioned footbed, the Classic Will prioritizes your comfort. The slip-resistant sole guarantees you can confidently step out in style without worrying about your footing.
3. Versatile Style
Whether you're dressing up for a formal event or going for a more relaxed look, the Classic Will loafers seamlessly adapt to your style. The rich leather and saddle detail provide a touch of sophistication to any outfit.
Styling Your Sebago Loafers
Now that you know why the Classic Dan and Classic Will are Neighbourhood favorites, let's talk about how to style them. The beauty of these loafers lies in their versatility. Here are some ideas to get you started:
Formal Attire: Pair the Classic Dan with a well-tailored suit for a classic, sophisticated look. Whether it's a business meeting or a special event, these loafers add a touch of elegance.

Casual Cool: The Classic Will is your go-to choice for a more relaxed outfit. Combine them with chinos or slim-fit jeans and a crisp, white dress shirt for a stylish yet casual appearance.

Business Casual: Dress down your formal attire with the Classic Dan. Opt for a blazer, dress trousers, and these loafers to strike the perfect balance between formal and relaxed.

Summer Vibes: Don't reserve your loafers for colder seasons. The Classic Dan and Classic Will work well with shorts and a lightweight shirt, making them ideal for summer gatherings.
At Neighbourhood, we're firm believers that investing in quality and timeless pieces is the foundation of a refined wardrobe. Sebago loafers, with their classic design and unwavering commitment to craftsmanship, embody this philosophy perfectly. Add the Classic Dan and Classic Will to your collection, and you'll experience the enduring elegance and comfort that only Sebago can provide.
Sebago loafers are more than just shoes; they're a statement of your commitment to both style and substance. Elevate your fashion game with these iconic loafers and join the league of men who appreciate the value of true classics.