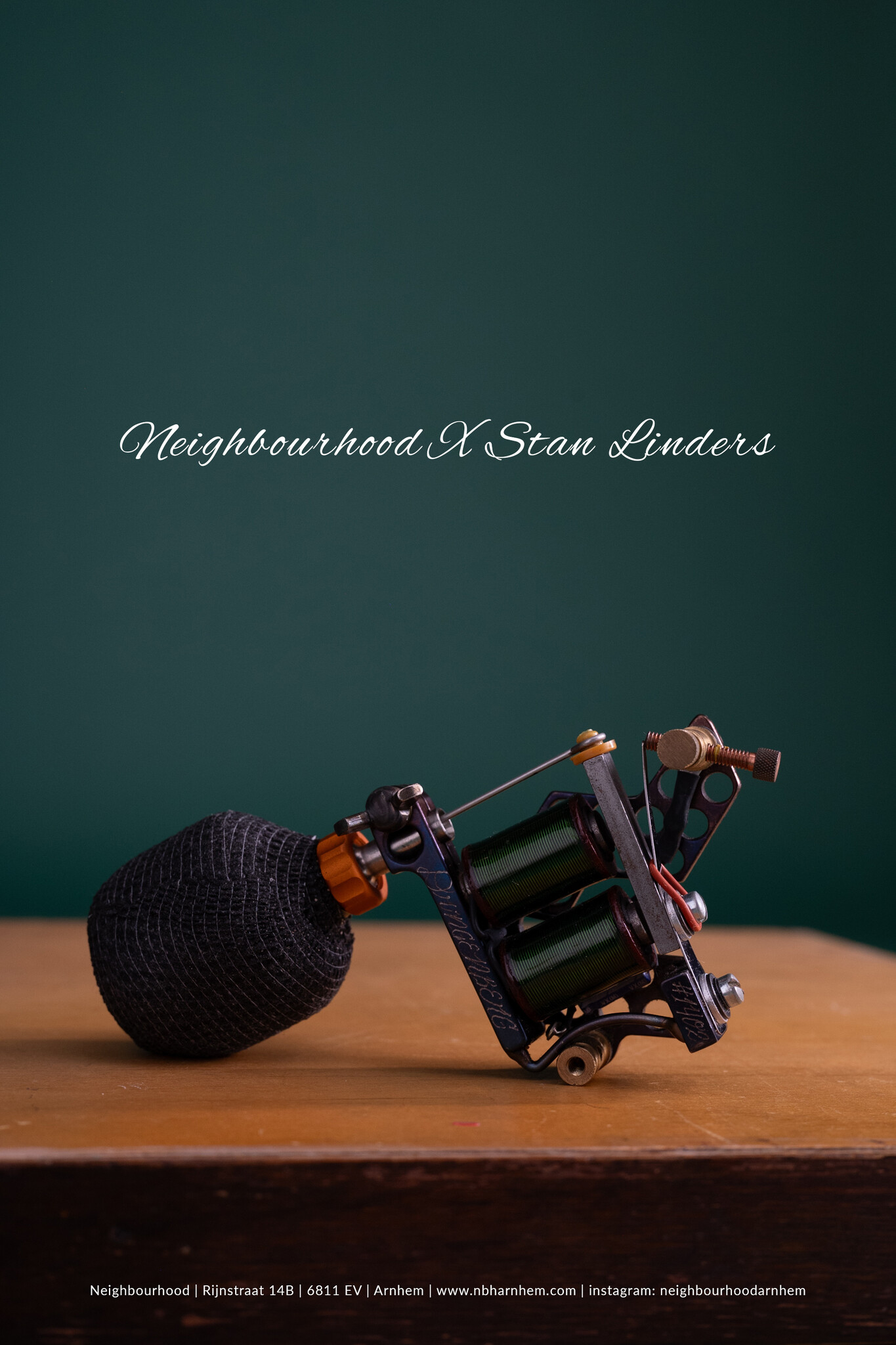 Stan Linders x Neighbourhood
Exciting News: Exclusive Tattoo Event at Neighbourhood!
Dear Neighbours,
We're thrilled to bring you some extraordinary news – mark your calendars for this Sunday, November 26th, 2023, as Neighbourhood is hosting a one-of-a-kind event! Renowned tattoo artist and our dear friend, Stan Linders, will be joining us for a day of ink, style, and community.
Here's the scoop: Get a FREE tattoo by Stan when you spend 350 euros or more at Neighbourhood! This is your chance to score those coveted Red Wing or Danner boots, snag a stylish varsity jacket, or load up on cozy sweaters – all while adding a piece of timeless art to your collection.
Stan Linders is not your average tattoo artist; he's a true maestro of ink, turning skin into canvases for incredible pieces of art. With a focus on black & grey, fine lining, and traditional styles, Stan has honed his craft to perfection. Check out his remarkable portfolio on Instagram at Stan Linders' Instagram or visit his website stanlinders.com. Stan's journey began at the age of 19, and with a Bachelor's Degree in Product Engineering & Design, he brings a unique perspective to every tattoo.
But Stan is not just an artist; he's a man of many talents. In addition to his tattooing prowess, Stan spends two days a week teaching Art & Design classes at an institution for closed youth care. His commitment to art education and community building adds an extra layer of depth to his already impressive portfolio.
Imagine leaving Neighbourhood not only with a brand-new wardrobe but also with a bespoke piece of art adorning your skin – a true fusion of fashion and personal expression. It's an experience that goes beyond the ordinary, and we're excited to share it with you.
To secure your spot or discuss your tattoo ideas with Stan, feel free to reach out. We encourage you to make the most of this unique opportunity, whether it's your first tattoo or an addition to your existing collection.
As we gear up for this extraordinary day, we want to express our gratitude for your continued support. Neighbourhood is more than a store; it's a community, and events like these allow us to celebrate the things we love together.
Join us at Neighbourhood this Sunday for a day filled with art, style, and camaraderie. Let's make it an unforgettable experience!
One Love, The Neighbourhood Team