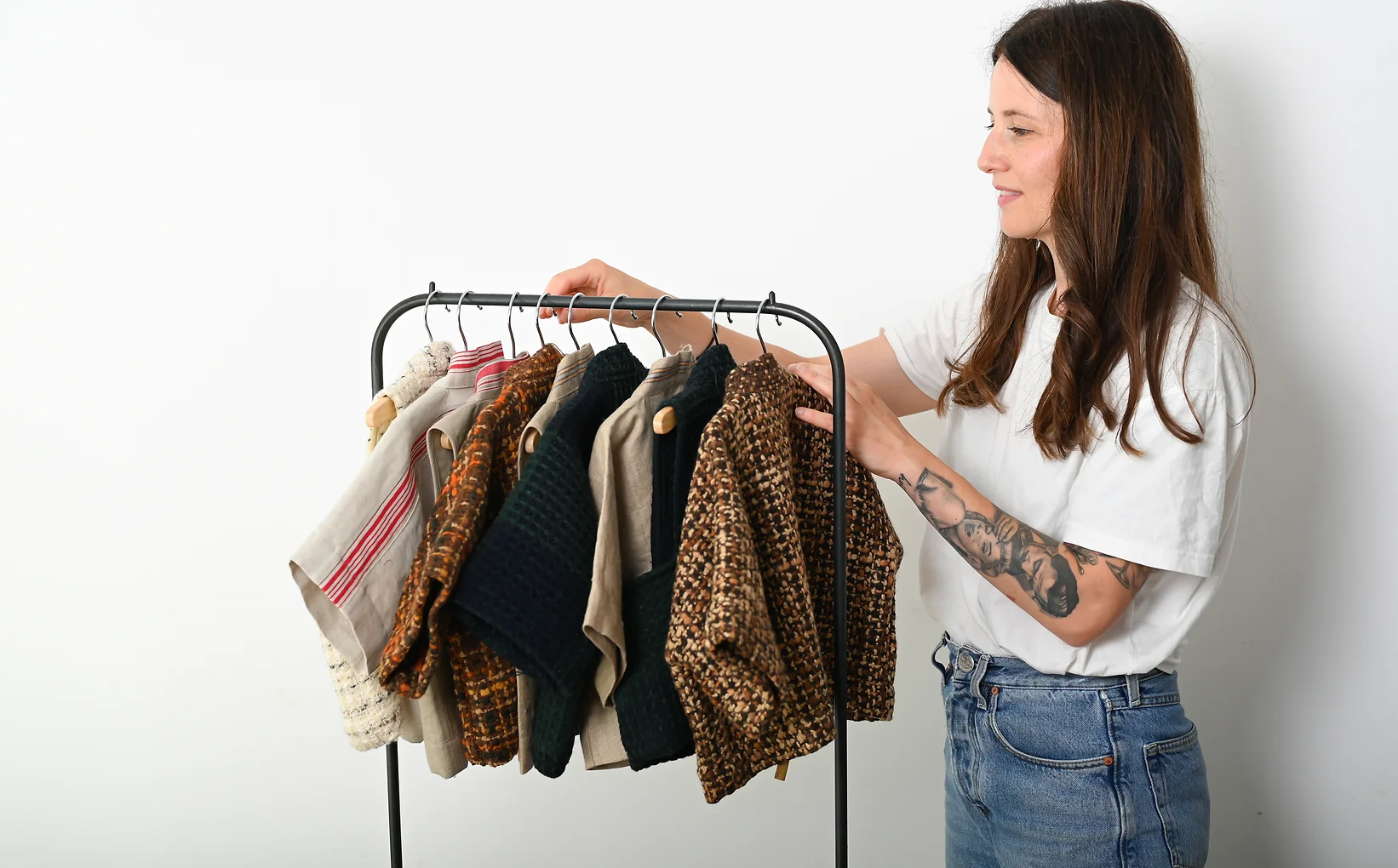 Ukiyo
The Dutch Haven of Slow Fashion and Sustainability: Ukiyo by Dianne Smit
In a world characterized by fast fashion and ever-changing trends, Ukiyo stands as a beacon of mindful fashion and sustainability. Ukiyo, owned by Dianne Smit, is deeply rooted in Japanese culture, art, and the philosophy of cherishing the present moment. This is the story of Ukiyo, a brand that embraces the art of living in the moment and detaching from the hassles of life.
The Ukiyo Philosophy
Ukiyo's inception is a tribute to Japanese culture, art, and fashion, driven by Dianne Smit's profound admiration for these elements. Raised in a creative and artistic environment, she learned early on the value of timeless objects and the art of slowing down to appreciate the smallest details. This upbringing instilled in her a deep appreciation for craftsmanship, which serves as the foundation of Ukiyo.
Ukiyo firmly believes that clothing is not just a functional garment but a piece of art. Each Ukiyo creation is unique and deserves to be cherished and admired. The brand challenges the common notion that aging equals deterioration and instead sees it as a story-enhancing element. Ukiyo seeks to reintroduce the art of savoring well-crafted fashion items in a world often driven by haste and disposability.
Embracing the Ukiyo Mindset
The term "Ukiyo" is at the heart of Ukiyo's philosophy. It encapsulates living in the moment and being detached from life's worries. This concept aligns with the precision found in Japanese art and is reminiscent of the carefree mindset of young children. Ukiyo draws inspiration from this mindset, promoting a state of mindfulness and detachment from life's burdens.
Ukiyo envisions a world where the "Ukiyo mindset" is embraced universally, adding a touch of beauty and harmony to life. This philosophy encourages mindfulness, appreciation, and simplicity in a world often overwhelmed by chaos.
The Vision: Slowing Down and Creating Quality
Ukiyo acknowledges the increasing scarcity of raw materials and the pressing need for sustainable practices. In an era where fast fashion contributes significantly to environmental pollution, Ukiyo prioritizes sustainability. Two crucial pillars guide their approach: local production and enduring quality.
Ukiyo believes that genuine quality emerges from patience in the production process. Their entire collection, down to the smallest detail, is created locally in Arnhem, the Netherlands. The brand sources sustainable and repurposed fabrics, further enhancing the longevity of their items.
The Sustainability Commitment
Ukiyo's commitment to sustainability extends beyond local production and recycled materials. The brand incorporates eco-friendly materials like organic cotton and natural dyes whenever possible. Their designs aim for timelessness, reducing the need for frequent replacements.
Dianne Smit, the founder of Ukiyo and co-owner of Neighbourhood, is well aware of the complexities surrounding sustainability. She is committed to exploring and implementing every possible avenue to make Ukiyo more environmentally friendly. Ukiyo looks up to and aspires to lead the way for other brands in pursuit of sustainability.
Studio Ryn: Crafting Ukiyo's Vision
Ukiyo collaborates with Studio Ryn, a Dutch production studio located in Arnhem. This partnership is based on shared values of sustainability and locally produced handmade garments. Studio Ryn distinguishes itself by using eco-friendly fabrics and supporting local talent.
In a world where mass production often occurs in distant corners of the globe, Ukiyo and Studio Ryn champion reshoring. Bringing manufacturing back to the Netherlands revitalizes local industries and promotes a more sustainable future.
In Conclusion
Ukiyo represents more than a brand; it embodies a way of life. It encourages us to slow down, appreciate craftsmanship, and find beauty in simplicity. By supporting Ukiyo, you're not just purchasing clothing or accessories; you're embracing a philosophy that cherishes what truly matters. Dianne Smit's, Ukiyo is a testament to the power of mindfulness, quality, and sustainability in the world of fashion. We at Neighbourhood are incredibly proud of Dianne's exceptional work in promoting sustainable and mindful fashion.