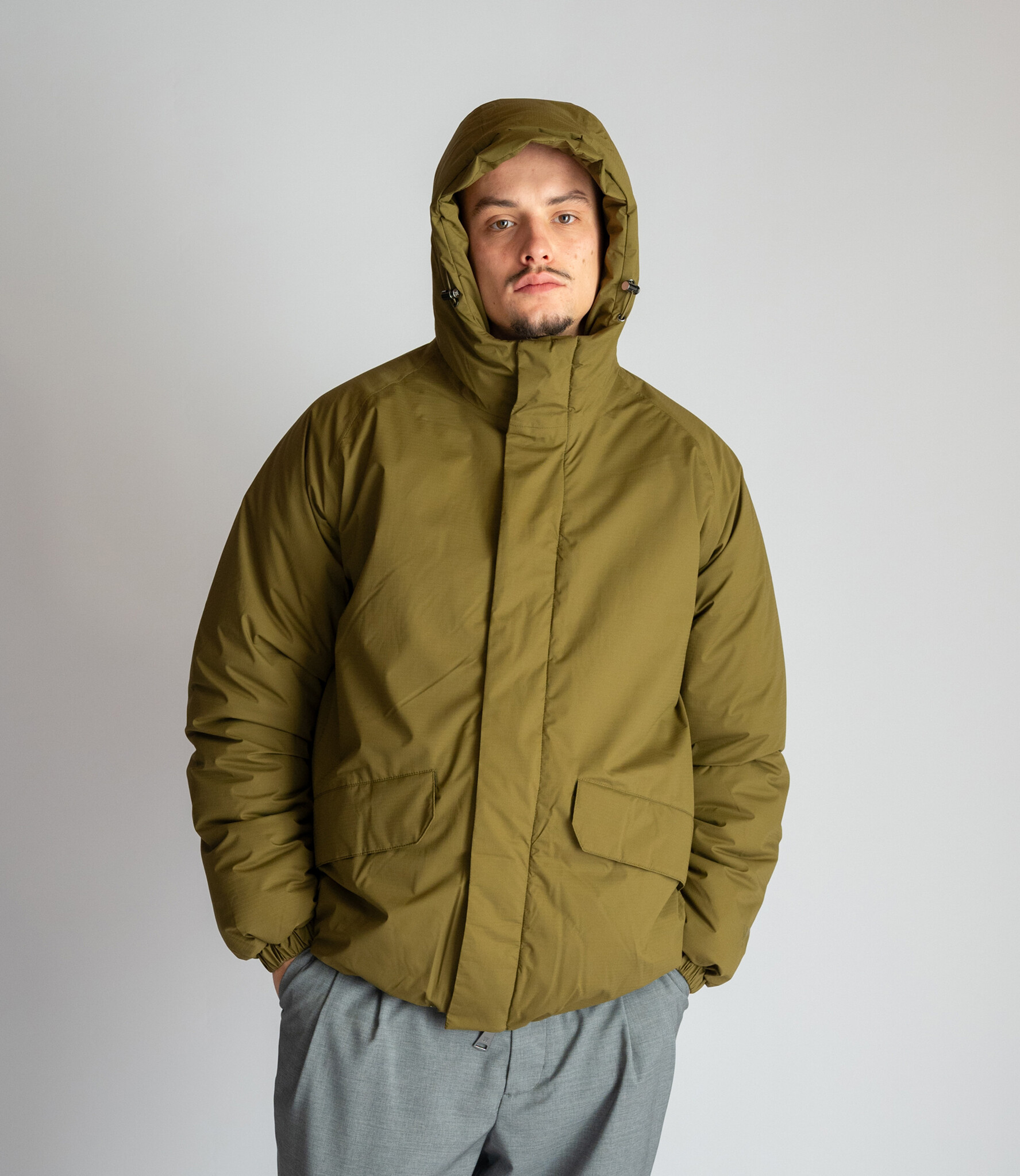 Welter Shelter
Sustainable Fashion and Rugged Elegance: The Welter Shelter Story
At Neighbourhood, we're passionate about bringing you brands that not only offer exceptional style but also embody a commitment to sustainability. Welter Shelter is one such brand that has caught our attention. In this blog, we'll delve into the world of Welter Shelter, exploring their unique journey, sustainable ethos, and the rugged elegance of their creations.
A Journey Rooted in Sustainability
Welter Shelter is a brand that believes in making the world a better place, one jacket at a time. Their story begins with a commitment to sustainability and a desire to create high-quality outerwear that's not only stylish but also eco-friendly. Founded by Pieter Saman, Welter Shelter draws its inspiration from the rugged landscapes and changing weather conditions of the Netherlands.
Quality Craftsmanship and Timeless Design
Welter Shelter jackets are more than just garments; they are the result of meticulous craftsmanship. Each jacket is carefully constructed to ensure it not only withstands the test of time but also becomes a beloved part of your wardrobe. The brand is deeply rooted in the Dutch tradition of craftsmanship, where quality is paramount. This commitment to excellence is reflected in every stitch, seam, and detail of their jackets.
Welter Shelter's designs are timeless, striking a perfect balance between rugged elegance and urban functionality. The brand believes that fashion should be enduring, transcending seasonal trends. When you invest in a Welter Shelter jacket, you're investing in a piece that will remain relevant and stylish for years to come.
Sustainable Materials and Production
One of the key pillars of Welter Shelter's ethos is their dedication to sustainability. They understand the impact the fashion industry can have on the environment and are committed to doing their part to reduce it. Welter Shelter uses sustainable materials and production methods to minimize their ecological footprint.
Their jackets are created from high-quality materials, including recycled polyester and organic cotton, ensuring that each piece is not only durable but also eco-friendly. By using recycled materials, they reduce the need for virgin resources, which is a significant step toward a more sustainable future.
A Commitment to Ethical Production
Welter Shelter also takes pride in the ethical aspects of their production. Their jackets are crafted in a family-owned factory in Poland. By keeping their production local and close-knit, they maintain high standards of quality while also supporting the local economy. This approach ensures that each jacket is created under fair labor conditions, and the people behind the brand are treated with the respect they deserve.
Durable, Weatherproof Jackets
Welter Shelter jackets are built to withstand the elements. Designed to protect you from the wind and rain, these jackets are versatile and ready for any adventure. They're perfect for both urban commutes and outdoor explorations, making them an excellent choice for those who appreciate functionality without compromising on style.
Welter Shelter at Neighbourhood
At Neighbourhood, we're proud to offer a selection of Welter Shelter jackets that embody their commitment to sustainability, quality craftsmanship, and timeless design. When you choose a Welter Shelter jacket, you're not just adding a stylish piece to your wardrobe; you're supporting a brand that cares about the planet and its people.
So, if you're in search of rugged elegance and sustainable fashion, Welter Shelter is the brand to explore. Their jackets are a testament to the fact that you can look good, feel good, and do good for the environment—all at the same time.
Elevate your style with Welter Shelter and experience the perfect blend of fashion, function, and sustainability, available now at Neighbourhood.