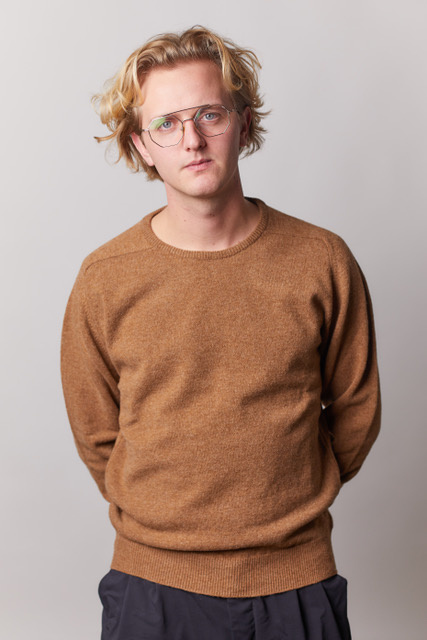 William Lockie
The Legacy of William Lockie: A Heritage of Quality Lambswool
Introduction
In the world of premium knitwear, one name stands out for its rich heritage and commitment to quality: William Lockie. Established in 1874, this Scottish knitwear manufacturer has earned a reputation for producing some of the finest lambswool garments in the world. With a legacy spanning more than a century, William Lockie is not just a brand; it's a testament to the enduring tradition of local craftsmanship and quality production.
Heritage that Speaks Volumes
The story of William Lockie begins in the heart of Scotland, in the picturesque town of Hawick. This town, nestled in the Scottish Borders, has a deep-rooted tradition of textile manufacturing that dates back centuries. William Lockie's heritage is deeply intertwined with the town's history, making it a symbol of Scotland's textile expertise.
The Lockie family's dedication to their craft has been passed down through generations, with a commitment to preserving the rich knitting traditions of Hawick. This unwavering heritage is not just a part of their brand; it's the very essence of what makes William Lockie's lambswool knitwear unique.
Local Production: A Commitment to Community
At the heart of William Lockie's operations is a steadfast commitment to local production. Unlike many brands that have outsourced their manufacturing to cut costs, William Lockie continues to produce its premium lambswool garments in the very town where it all began. This dedication to local production is more than just a nod to tradition; it's a pledge to support the local community and ensure that their craftsmanship remains in the spotlight.
Quality Beyond Compare
What truly sets William Lockie apart is their unwavering pursuit of quality. Every piece of lambswool knitwear that bears the William Lockie label is a testament to the brand's commitment to excellence. The process begins with carefully selecting the finest lambswool, known for its exceptional softness and warmth. This raw material is then transformed into exquisite garments through a combination of traditional craftsmanship and modern technology.
One of the key elements that make William Lockie's lambswool garments so unique is the meticulous attention to detail. Each piece is crafted by skilled artisans who have spent years perfecting their craft. From the intricate stitching patterns to the finishing touches, every aspect of production is overseen with precision.
Moreover, the brand's dedication to quality extends beyond just the finished product. William Lockie understands the importance of ethical and sustainable practices. They ensure that the entire production process is eco-friendly and respects the welfare of the animals whose wool is used. In an age where conscious consumer choices are paramount, William Lockie sets the gold standard.
Preserving Tradition in Quality Lambswool
In a world of fast fashion and mass production, William Lockie stands as a testament to the enduring legacy of craftsmanship, heritage, local production, and exceptional quality in the world of lambswool knitwear. With roots tracing back to the heart of Scotland, the brand encapsulates a rich and storied tradition of textile manufacturing that speaks volumes.
For those who appreciate not only the warmth and comfort of a lambswool garment but also the story woven into every thread, William Lockie is the natural choice. Its unwavering commitment to preserving the local heritage of Hawick, ensuring local production, and maintaining the highest standards of quality make it a brand that truly sets the benchmark for luxury knitwear.
Conclusion
In a world where trends come and go, the legacy of William Lockie endures. Their heritage, commitment to local production, and dedication to quality set them apart as a brand that values tradition and excellence. By choosing William Lockie, you not only invest in a piece of premium lambswool knitwear but also a piece of history, crafted with pride and passed down through generations. In the realm of quality lambswool, the name William Lockie is synonymous with excellence and an unwavering respect for heritage.