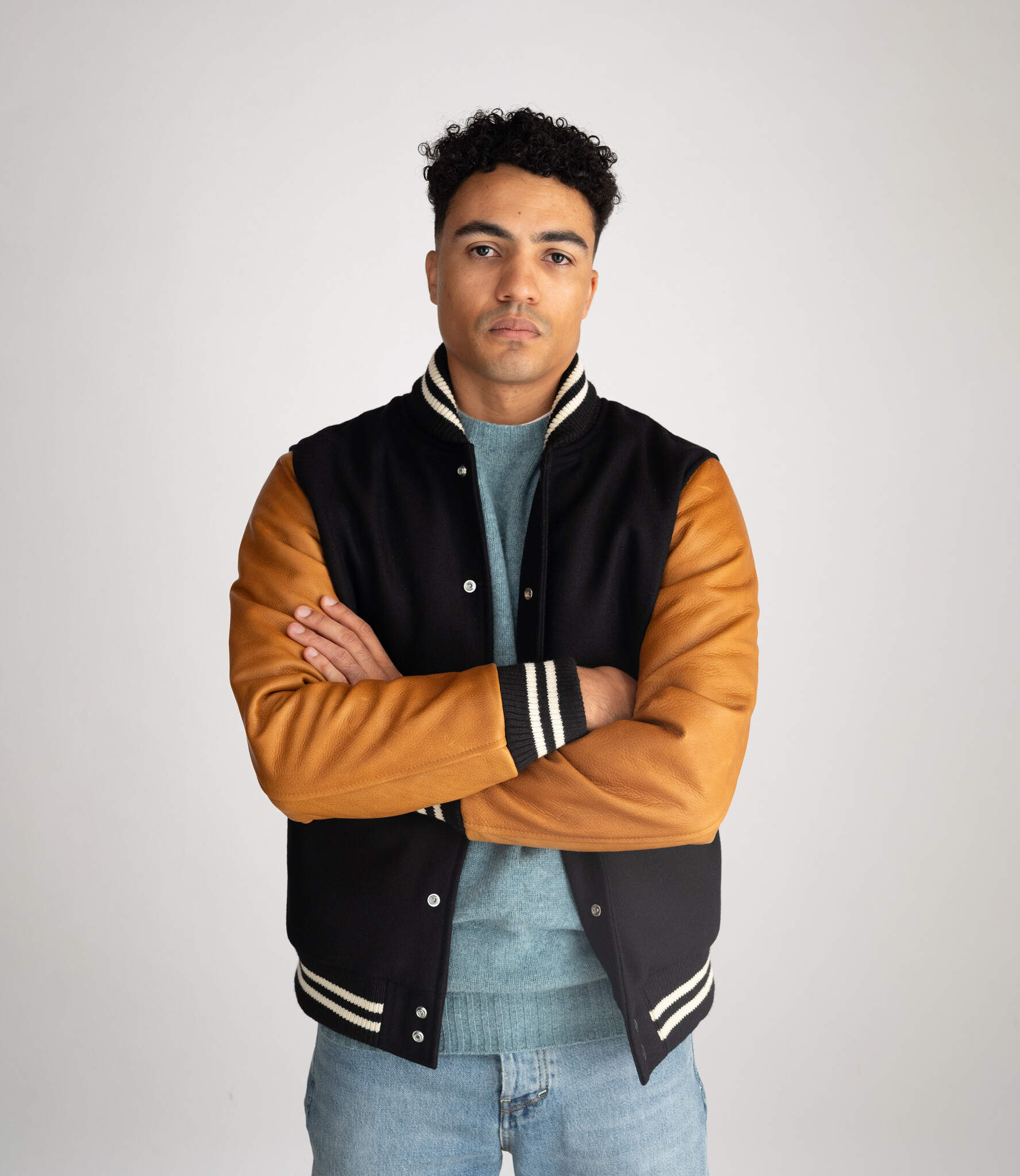 Dehen 1920
Dehen 1920: Crafting Timeless Baseball Jackets and Varsity Honkbal Jassen"
In the world of timeless fashion, few garments have stood the test of time like the baseball jacket and its European counterpart, the varsity honkbal jas. One brand that has consistently excelled in crafting these iconic pieces is Dehen 1920. With a rich history and an unwavering commitment to craftsmanship, Dehen 1920 has become synonymous with quality and style.
A Journey Through History
Dehen 1920's story began in the early 20th century when William Peter Dehen, a skilled craftsman, founded the company in Portland, Oregon, in 1920. The brand's initial focus was on making high-quality letterman sweaters for local colleges and universities. However, it wasn't long before they turned their attention to another iconic piece of American sportswear – the baseball jacket.
The Baseball Jacket: A Timeless Classic
The baseball jacket, often referred to as the "varsity jacket," has deep roots in American culture. It was originally designed to signify team unity and pride, featuring the team's colors and logo. Dehen 1920 recognized the significance of this garment and set out to create the finest baseball jackets in the world.
Their commitment to craftsmanship was unwavering. Each Dehen 1920 baseball jacket is handcrafted with meticulous attention to detail. The use of premium materials such as heavyweight wool and genuine leather ensures that these jackets are not only stylish but also durable, capable of withstanding the test of time.
Varsity Honkbal Jas: A European Twist
While the baseball jacket is an American icon, Dehen 1920 also embraced the European love for the varsity jacket, known as the "honkbal jas" in Dutch. These jackets capture the spirit of American sportswear while adding a European flair, making them a versatile addition to any wardrobe.
Much like their baseball jackets, Dehen 1920's varsity honkbal jassen are crafted with the same level of precision and commitment to quality. The blend of American craftsmanship and European style has resulted in a unique and sought-after garment that appeals to fashion enthusiasts worldwide.
Craftsmanship That Stands the Test of Time
Dehen 1920's commitment to craftsmanship is not just a marketing slogan; it's a way of life. Their skilled artisans use traditional manufacturing techniques passed down through generations to create each jacket. Every stitch, every button, and every piece of fabric is carefully selected and meticulously sewn to ensure that each garment is a work of art.
This dedication to craftsmanship is not only evident in the quality of the jackets but also in their longevity. Dehen 1920 jackets are made to last, becoming even more beautiful as they age. The timeless design and durability of these jackets mean they can be passed down from one generation to the next, making them true heirlooms.
Conclusion
In a world where fast fashion dominates, Dehen 1920 stands as a beacon of craftsmanship and tradition. Their baseball jackets and varsity honkbal jassen pay homage to the rich history of American sportswear while adding a touch of European sophistication. With a legacy that spans over a century, Dehen 1920 continues to create garments that are not only stylish but also built to last. When you invest in a Dehen 1920 jacket, you're not just buying clothing; you're acquiring a piece of history and a symbol of timeless craftsmanship.