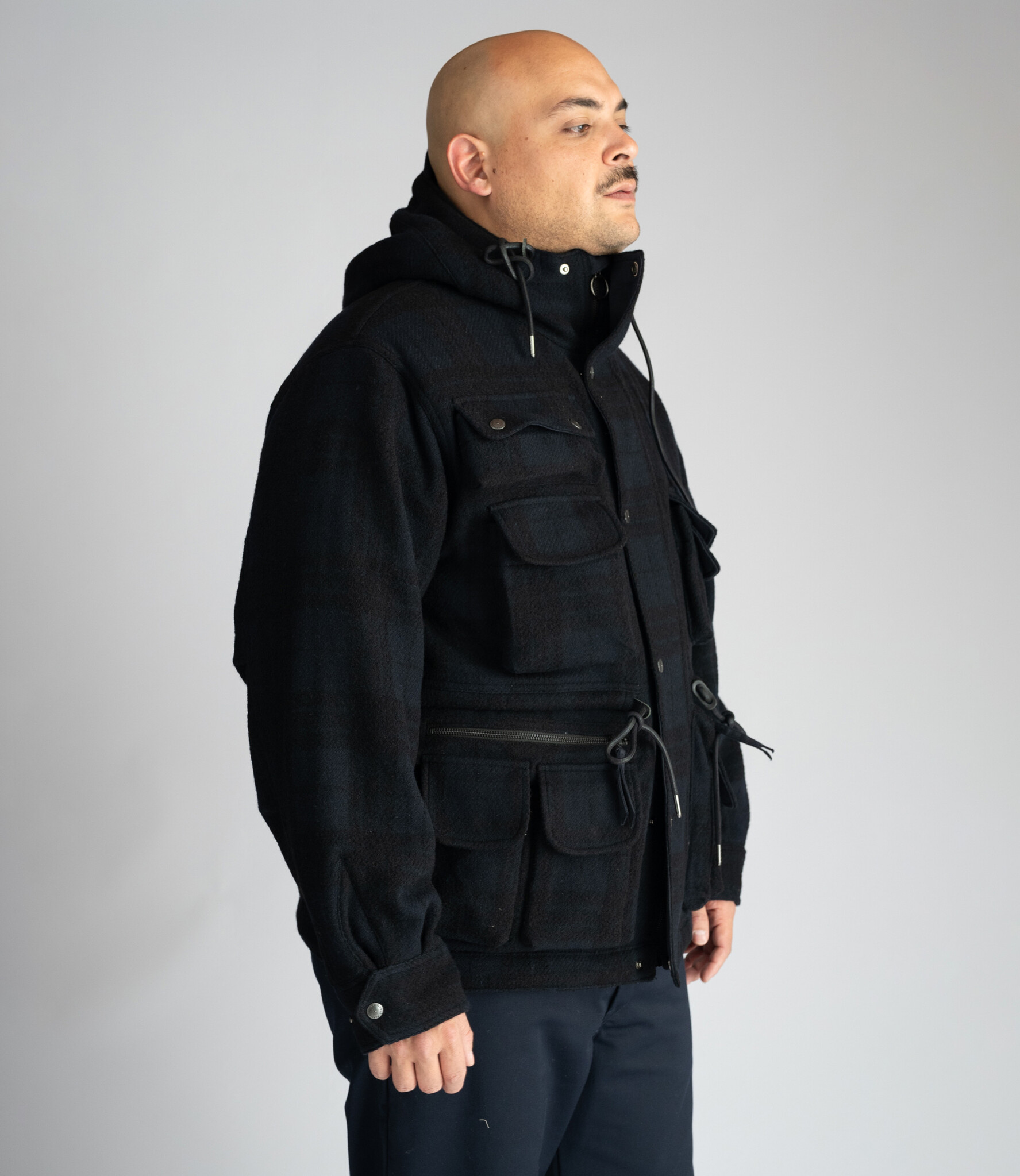 Eastlogue riot
Urban Elegance Inspired by City Life
In the ever-evolving landscape of contemporary menswear, Eastlogue Riot emerges as a distinctive voice, seamlessly fusing style and utility. Rooted in a rich heritage of craftsmanship, this brand draws inspiration from the dynamic narratives of urban life, crafting garments that reflect the pulsating energy and diverse styles of modern city living. As proud purveyors of Eastlogue Riot at Neighbourhood, let's delve into what sets this label apart.
Crafting Urban Narratives: Eastlogue Riot is not just a clothing brand; it's a storyteller capturing the essence of urban life. The brand draws inspiration from the multifaceted stories unfolding in the cityscape. Each piece is a reflection of the contemporary man's journey through the urban jungle, where style is not just a choice but an expression of individuality.
Quality That Speaks Volumes: At Neighbourhood, we believe in offering the epitome of quality, and Eastlogue Riot shares this commitment. The brand meticulously crafts garments with a keen eye for detail, ensuring not only longevity but also a touch of luxury. Fabrics are chosen with care, embodying the brand's dedication to delivering an unparalleled experience.
Versatility Redefined: Eastlogue Riot understands the diverse demands of urban living. The brand's pieces seamlessly transition from the bustling streets to more relaxed settings, epitomizing the modern man's need for versatile wardrobe essentials. From rugged outerwear to sophisticated accessories, Eastlogue Riot effortlessly adapts to various lifestyles.
Urban Aesthetics with a Heritage Touch: Eastlogue Riot's designs encapsulate the urban aesthetic while paying homage to traditional craftsmanship. The brand skillfully blends contemporary elements with subtle nods to heritage, creating garments that resonate with the nostalgia of the past while embracing the pulse of the present.
Sustainability at Its Core: As advocates for sustainable fashion at Neighbourhood, we appreciate Eastlogue Riot's commitment to responsible practices. The brand incorporates eco-friendly materials and ethical production methods, aligning with our shared values of promoting fashion with a conscience.
Inspiration from Cityscapes: Eastlogue Riot's designs are inspired by the vibrant landscapes and diverse cultures found within city boundaries. From the rhythm of daily commutes to the eclectic street styles, the brand channels the essence of urban environments into its creations. Each garment becomes a canvas reflecting the stories woven into the fabric of city life.
Why Neighbourhood Loves Eastlogue Riot: At Neighbourhood, our love for Eastlogue Riot extends beyond the garments. We appreciate the brand's dedication to capturing the spirit of the city and translating it into wearable art. Eastlogue Riot isn't just a brand on our shelves; it's a celebration of urban elegance that resonates with the soul of the modern metropolis.
In conclusion, Eastlogue Riot invites you to explore the city through its lens, where fashion becomes a narrative, and every garment tells a unique story. Immerse yourself in the urban elegance of Eastlogue Riot at Neighbourhood, where style is an ode to the dynamic spirit of city life.