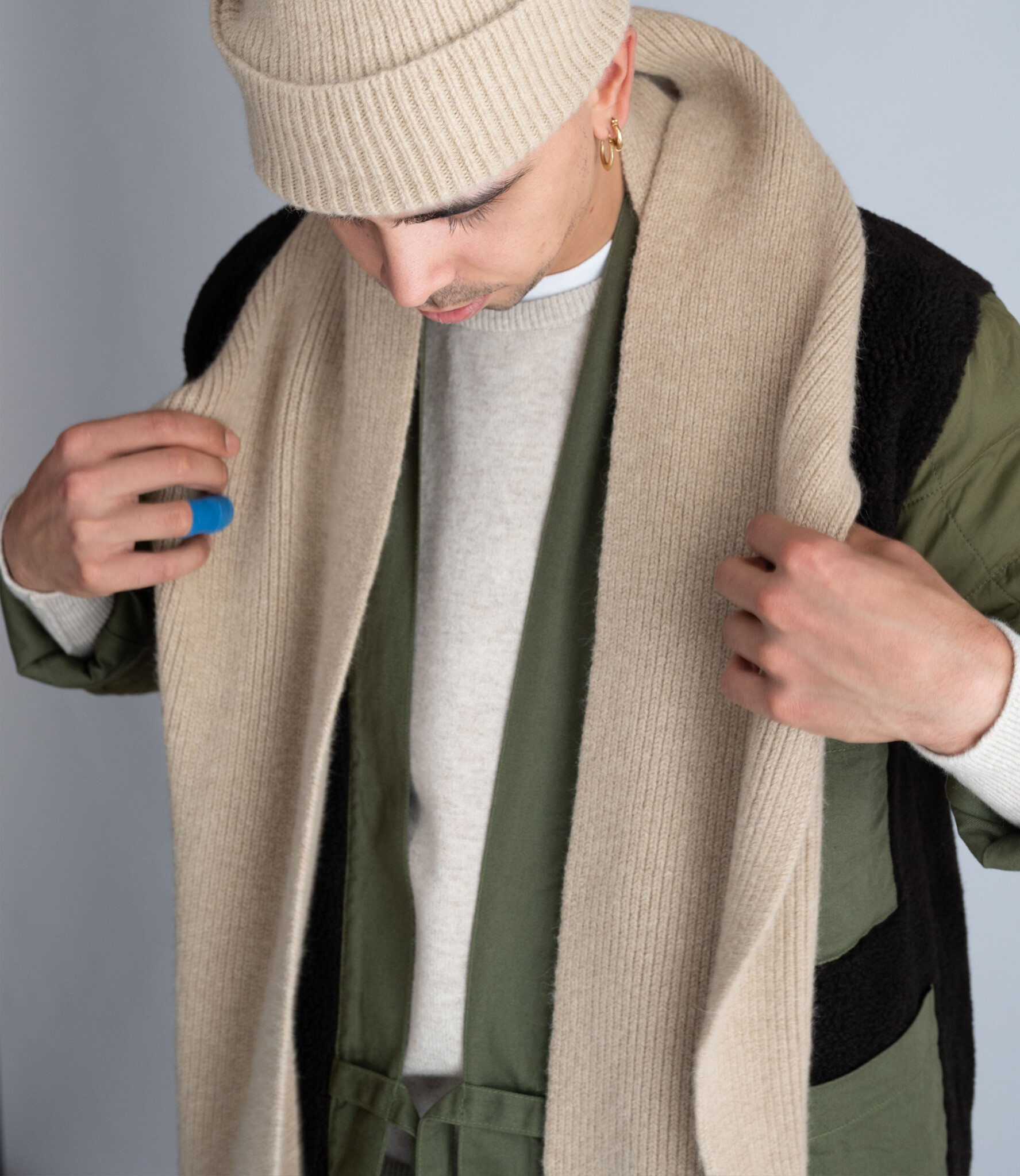 Le Bonnet
Le Bonnet Beanies and Scarves - A Neighbourhood Essential
In the world of men's fashion, where the art of staying warm meets the pursuit of timeless style, few accessories capture the essence of both quite like Le Bonnet beanies and scarves. At Neighbourhood in Arnhem, we understand the importance of combining functionality with fashion, and Le Bonnet has mastered this balance impeccably. Let's dive into the world of Le Bonnet, a brand that elevates your winter wardrobe.
The Story Behind Le Bonnet
Before we delve into the captivating world of Le Bonnet beanies and scarves, it's worth knowing a bit about the brand's history. Le Bonnet, hailing from the Netherlands, believes in keeping things simple while focusing on quality and craftsmanship. This philosophy has led to the creation of accessories that exude warmth and style, designed for the modern urban explorer.
Le Bonnet Beanies - Elegance in Warmth
Beanies have long been a staple in winter wardrobes, and Le Bonnet takes this classic accessory to a whole new level. Here's why we think Le Bonnet beanies are a must-have:
1. Premium Materials
Le Bonnet beanies are crafted from the finest Italian merino wool. This choice of material is not only exceptionally warm but also incredibly soft against your skin, ensuring a comfortable fit even during the harshest winter days.
2. Timeless Design
The brand's dedication to simplicity shines through in their beanie designs. Classic colors and minimalist branding create a look that effortlessly complements various outfits, whether you're going for a laid-back casual style or a more refined, dressed-up appearance.
3. Versatile Choices
Le Bonnet offers a range of beanie styles, from classic ribbed designs to folded or cuffed options. These variations allow you to express your unique style while staying warm.
4. Unisex Appeal
Le Bonnet's beanies are designed to be unisex, providing a versatile accessory that suits everyone. Sharing your favorite beanie with a partner has never been this stylish.
Le Bonnet Scarves - Luxurious Comfort
When the temperature drops, a warm and stylish scarf becomes a must. Le Bonnet scarves offer the ideal solution. Here's why they're worth adding to your winter wardrobe:
1. Exquisite Materials
Just like their beanies, Le Bonnet scarves feature premium Italian merino wool. The result is a scarf that wraps you in luxurious warmth and softness, providing a cozy shield against the cold.
2. Minimalistic Design
Le Bonnet's scarves feature the same minimalist aesthetic as their beanies. This simplicity in design allows you to pair them effortlessly with your favorite winter coats and jackets.
3. Length and Width Options
Le Bonnet scarves come in various lengths and widths, giving you the freedom to choose the perfect fit for your style and comfort.
4. Endless Versatility
Whether you prefer to wrap your scarf snugly around your neck or leave it hanging loosely for added style, Le Bonnet scarves adapt to your preferences, ensuring both warmth and elegance.
Styling with Le Bonnet
Le Bonnet beanies and scarves are designed to be versatile, making them a great addition to your winter wardrobe. Here are a few styling tips to make the most of these accessories:
Casual Chic: Pair a Le Bonnet beanie with your favorite jeans, a well-fitted sweater, and a parka for a stylish yet relaxed look.
Elevated Elegance: Combine a Le Bonnet scarf with a tailored overcoat, a suit, and leather gloves for a sophisticated winter ensemble.
Everyday Comfort: Wear a Le Bonnet beanie with a quilted jacket, a hoodie, and jeans for a cozy and casual everyday outfit.
Classic Weekend: Match your Le Bonnet scarf with a classic peacoat, a chunky knit sweater, and chinos for a timeless weekend look.
Le Bonnet beanies and scarves are not just accessories; they are essential elements of your winter wardrobe that offer warmth and style in equal measure. At Neighbourhood in Arnhem, we believe in the enduring value of these classic pieces, and we're excited to share them with you.
In a world where fashion trends come and go, Le Bonnet remains a testament to timeless elegance and uncompromising quality. Elevate your winter style with Le Bonnet, and experience the perfect blend of fashion and function.